ABA – Business Communication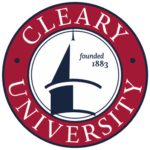 Program Description
A degree in business communications is timeless and provides students with strong writing, speaking, and information technology skills. You will discover quickly that the ability to effectively communicate information between employees and employers within a company, broadcast a company's intentions to the public, and communicate information between a company and its clients is in extremely high demand. As the world becomes more global, diverse, and inclusive, graduates with the skills to navigate these opportunities will find themselves to be irreplaceable assets. As a graduate of the business communications program, you will be able to pursue a career that meets the needs of the high-tech, global marketplace. Through practical application of the branches of business communications, including forays into advertising, media creation, and persuasive technique, among many others, you receive a well-rounded approach to becoming a holistic communication professional who can easily bridge the gap between corporate needs and public communications.
Career Opportunities
District Manager
Insurance Sales
Underwriter
Outside Sales Representative
Claims Manager
Real Estate Agent
Human Resources Manager
Property Manager
Training and Development Coordinator
Customer Service Representative
Office Manager
Learning Outcomes
Graduates of the business communications program will be able to:
Design, develop, and deliver professional quality oral, written, and visual communications that are coherent, technically sound, and appropriately adapted to specific audiences and contexts.
Critically analyze and recommend strategies for addressing the impact of various physical, cognitive, cultural, and social factors that shape communication across interpersonal, group, and organizational settings.
Evaluate, select, and effectively apply various tools and technology to the design, development, and dissemination of communication messages.
Evaluate and respond to complex problems associated with the design, development, and delivery of communication messages through critical and creative thinking and collaboration with an interdisciplinary team of specialists and stakeholders.
Apply professional, ethical, and socially and culturally sensitive communication practices across interpersonal, group, organizational, and intercultural settings
ABA – Business Communication (60 Credits)
---
Additional Program Requirements
General Education (see General Education Requirements for details) 30 credits
15 credits within lower division core can also count towards general education.