ABA – Corporate Accounting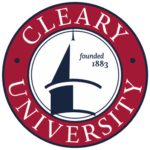 Program Description
The Bachelor of Business Administration (BBA) degree in corporate accounting is designed to prepare you for an accounting career in a corporate environment. This program gives a strong foundation in financial and managerial accounting. The curriculum is designed to prepare you for the Certified Management Accountant (CMA) examination. Graduates of this program will be well prepared to meet the professional challenges faced by accounting professionals in a corporate business environment.
As a graduate from this program, you can work as a corporate accountant, controller, credit manager, risk manager, and business consultant. Students who have an aptitude for international accounting can work for multinational companies. Career opportunities in accounting are projected to grow steadily in the next decade.
Career Opportunities
Cost Accountant
Tax Planner
Transaction Services Representative
Budget Analyst
Information Technologist
Financial Manager
Financial Reporter
Internal Auditor
Learning Outcomes
Graduates of the corporate accounting program will be able to:
Prepare and interpret financial statements for profit and nonprofit companies.
Apply advanced financial and cost accounting concepts.
Demonstrate accounting information systems and internal controls.
Compute the value of real and financial assets.
Analyze and manage risk as a financial manager.
Explore the functions and operations of financial markets and institutions.
ABA – Corporate Accounting (60 Credits)
---
Additional Program Requirements
General Education (see General Education Requirements for details) 30 credits
Electives (Up to 15 credits - 1000/2000 courses only Credits)
*Note: 15 credits within lower division core can also count towards general education.