ABA – Nonprofit Management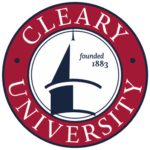 Program Description
There is an increasing need for qualified nonprofit professionals to effectively manage the business and financial affairs of charitable and humanitarian organizations. Our degrees in nonprofit management will provide you with the broad-based knowledge needed to increase effectiveness and bring sustainability to nonprofit organizations. The management and funding structures of the nonprofit sector offer unique challenges. Not only must the nonprofit manager resolve the same organizational, personnel, financial, marketing, operations, and leadership issues as any for-profit organization, they must also address resource development, governance, management of volunteers, and social entrepreneurship. The nonprofit management program provides you with strong leadership, fundraising, nonprofit strategy, and specific management skills. Graduates can go on to apply those skills to a variety of organizations within the larger nonprofit sector at the management level.
The Bachelor of Business Administration in Nonprofit Management prepares you for these challenges by focusing on leadership and management, development and marketing, and nonprofit finances and fundraising. This program is designed for students who want to become executive directors, operations managers, development managers, or public relations managers for a nonprofit. Some areas include church and faith-based organizations, missions, health providers, arts and culture, and educational
institutions.
Career Opportunities
Missionary
Fundraiser/ Donor Development
Pastoral and other Religious Leadership
Volunteer Coordinator
Program Coordinator
Public Relations Specialist
Youth Camp Administrator
Office Administrator
Grant Writer
Learning Outcomes
Graduates of the nonprofit management program will be able to:
Apply nonprofit leadership practices toward addressing funding of initiatives for business sustainability and achieving strategic objectives.
Develop business management approaches that align with organizational philosophies and help build collaborative relationships with diverse teams.
Problem-solve across functional areas by integrating personal values with ethical, legal, and socially responsible business practices.
Articulate implications of global and societal contexts on business decisions.
Recommend strategic and creative business options using data gathered through research and current technological applications.
Communicate effectively to diverse internal and external audiences to contribute to a positive team climate and address various strategic and operational business needs.
ABA – Nonprofit Management (60 Credits)
---
Additional Program Requirements
General Education (see General Education Requirements for details) 30 credits
Electives ( Credits)
*Note: 15 credits within lower division core can also count towards general education.