ABA – Sports Promotion and Management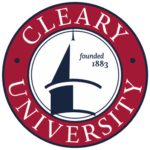 Program Description
Sports promotion and management programs are designed for students interested in becoming business leaders within the sports industry. This program provides you with a well-rounded business education in the areas of accounting and finance, business law, international business, management, and marketing. It also includes specific coursework that is focused on the management of sports/event facilities, food and beverage, marketing and promotion, sports law, sports analytics, and contract negotiations. In addition, you will participate in an internship or experiential learning to gain valuable, real-world experience. You will gain skills in business fundamentals and specific sports management disciplines in a learning environment that balances textbook theory with real-world business application. Through varied learning methodologies, including an internship, you will be exposed to the legal, regulatory, marketing, and operational aspects of sports venue management.
Sports Promotion and Management students gain knowledge and skills for applying business management and promotion concepts in the sports industry. Graduates may receive positions in management, marketing, sales, promotion, and accounting or finance within a variety of business settings, including professional and amateur sports organizations, private and commercial sports
fitness and recreation, sports event management, sports finance, front office management, and sports marketing or promotion. You should expect to participate in internships and/or formal work experiences during your education in order to increase marketability upon graduation.
Career Opportunities
Youth Athletic Program Director
Athletic Facility Manager
Administrator of Professional Teams and Leagues
Business Operations Manager
Public Relations Executive
Event Coordinator
Ticketing and Seat Manager
Player Personnel Director
Program Coordinator
Administrator of Amateur Athletics
Sponsorship Account Executive
Athletic Recruiter
Athletic Director
Learning Outcomes
Graduates of the sports promotion and management program will be able to:
Develop business competencies in the areas of accounting and finance, management, marketing, business law, and technology.
Analyze managerial problems that utilize quantitative reasoning and critical thinking within the global and diverse sector of sports.
Demonstrate knowledge of interpersonal, written, and oral communication competencies needed to function in amateur and professional sports arenas.
Evaluate leadership and ethical decision-making competencies based on standards set by the industry.
Gather data and assess results, employ problem-solving techniques, and use information literacy concepts related to sports.
Apply academic knowledge and develop professional competencies in a professional setting.
ABA – Sports Promotion and Management (60 Credits)
---
Additional Program Requirements
General Education (see General Education Requirements for details) 30 credits
Electives (Up to 15 credits Credits)
*Note: 15 credits within lower division core can also count towards general education.