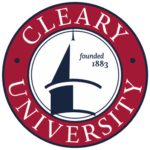 Program Description
With recent trends in corporate America, there is a rising demand for a new kind of business leader — one equipped with practical knowledge, sound decision-making skills, entrepreneurial vision, and an ethical focus. The business leadership programs are for students who want to develop effective leadership skills and character. The program combines academic study with practical training to cultivate understanding and application of leadership principles. The program is founded upon theoretical principles in leadership, including modeling and mentoring, and utilizes courses and field experiences as forms of instruction. Practical leadership experiences on campus help you clarify what is required of you to be a skilled leader.
Leadership professionals, from entrepreneurial small business owners to large multi-national corporations leaders, are challenged in government, nonprofits, business/economics, community, education, and culture sectors. The modern leader is not limited by past definitions of success, and this program looks at leadership in terms of problems that businesses and organizations currently face.
Learning Outcomes
Graduates of the business leadership program will be able to:
Apply critical thinking to research, analysis, and resolution of business problems.
Communicate effectively in written and oral presentations.
Recognize ethical, legal, and social concerns in complex business situations.
Relate global, economic, ethical, and legal issues to contemporary business.
Identify motivational traits and qualities necessary to accomplish organizational goals.
Business Leadership BBA (120 Credits)
---
Additional Program Requirements
General Education (see General Education Requirements for details) 30 credits
Electives (51 Credits)
*Note: Up to 15 designated major or elective credits can be replaced with MBA or MS courses, which will count towards graduate degree requirements.