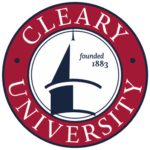 Program Description
The BBA in Executive Management is designed for someone with significant work experience in business, health care, or a governmental or nonprofit organization who desires to complete a baccalaureate degree for both professional and personal advancement. Program emphasis is on the practical application of proven business management principles so that you not only gain the knowledge needed to succeed but also learn how to use this knowledge to make a significant and immediate difference in their companies. The pace of the program is rigorous, but the rewards are immeasurable in terms of broadening professional skill sets and enhancing career opportunities.
Learning Outcomes
Graduates of the executive management program will be able to:
Apply critical thinking to the research, analysis, and resolution of business problems.
Demonstrate effective communication skills and ability to work effectively in teams.
Recognize ethical, legal, and social considerations in complex business situations.
Understand the global, economic, ethical, and legal environments of contemporary business.
Identify and practice the leadership and motivational traits and qualities necessary to accomplish organizational goals.
Executive Management BBA (120 Credits)
---
Additional Program Requirements
General Education (see General Education Requirements for details) 30 credits
Electives (47 Credits)
Note: Students must complete a minimum of 30 credits at Cleary University to be awarded this degree. *Note: Executive Management BBA is designed for professionals intending to complete both undergraduate and graduate degrees. Students who qualify will apply for dual admission (3.0 GPA required) and complete 15 graduate credits during their undergraduate program. Students are then able to complete an MBA or MS degree in as little as one year.

120 Credits