Hospitality Management BBA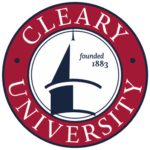 Program Description
The Hospitality Management Bachelor of Business Administration (BBA) degree is designed for a working professional with significant work experience in the area of hospitality or an associate's degree holder who desires to complete a baccalaureate degree for both professional and personal advancement.
A degree in hospitality offers dynamic, exciting, and immediately impactful possibilities for study and employment. It prepares you for careers in numerous roles in a variety of organizations, including hotels, restaurants, resorts, casinos, and cruise ships, and prepares entrepreneurs for small business opportunities.
Learning Outcomes
Graduates of the hospitality management program will be able to:
Apply respect for culturally diverse perspectives, ethical behavior, and the major concepts and values of the hospitality industry to address business challenges and opportunities.
Interpret, effectively, the information necessary to manage food service, cost controls, and other financial data to appropriate stakeholders.
Demonstrate a comprehension from general education and professional courses to critically evaluate situations for an industry based in customer service.
Analyze, interpret, and communicate information to effectively manage organizational and financial situations in a food service operation.
Apply major skills, concepts, and principles of hospitality management to facilitate professional processes within a variety of hospitality operations.
Hospitality Management BBA (120 Credits)
---
Additional Program Requirements
General Education (see General Education Requirements for details) 30 credits
Electives (15+ Credits)
Note: Students must complete a minimum of 30 credits at Cleary University to be awarded this degree.
Note: Up to 15 designated core or elective credits can be replaced with MBA or MS courses, which will count towards graduate degree requirements.

120 Credits