Undergraduate Certificate in Human Resource Management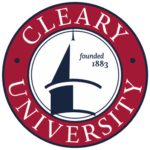 Program Description
Understand how the success of an organization is heavily dependent on the performance of its people and how we work together in business. The role of human resource management in an organization connects ethics and social responsibility to its impact on businesses and social environments in which people work together. The field of human resource management encompasses various specialties including compensation, recruiting, benefits administration, and labor relations. In addition to specializations, generalists with knowledge of human resource management and management functions are in high demand. One of the most important career skills for all human resource management professionals is to have the necessary business knowledge,  technology skills, interpersonal communications, and understanding of strategic processes to assist an organization in achieving its goals. Cleary's degrees in human resource management prepare you to be an effective human resource manager.
Human resource professionals are always in demand and are on the frontline in terms of employee performance, training, and satisfaction. The ability to help individuals while shaping corporate policy, and strategic direction in a future-proof industry is invaluable. This is a skill set that is universally recognized and can provide immediate employment.
Career Opportunities
Corporate Trainer
Employee Relations Specialist
Industrial Relations Specialist
Organizational Developer
Consultant
Human Resources Generalist
Corporate Recruiter
Benefits & Compensation Coordinator
Learning Outcomes
Graduates of the human resource management program will be able to:
Evaluate practices concerning recruitment and selection, manage performance, maximize employee contribution, and manage learning processes.
Utilize effective employment relations, resolve differences and gain commitment, motivate staff and reward contributions, and deliver equity and fairness.
Discuss ethical implications of human resource management related situations and decisions, and develop appropriate professional stances on these topics.
Evaluate current strategic issues in human resource management.
Summarize organization theory, describe the effect of culture, discuss issues influencing structural choices, and assess the impact of different organizational forms on human resource policy and practice.
Analyze and evaluate human resource specialists' contributions, their specific skills, and ethical and professional issues.
Undergraduate Certificate in Human Resource Management (24 Credits)
---
*The ABA in Business Management leads to a BBA in Human Resource Management.