First Annual Martin Luther King, Jr. Day Event

Monday, January 15, 2018 marks the start of a new tradition at Cleary University. Our first annual Martin Luther King Jr. Day Event is focused on creating solutions for one of the most pressing social justice issues of our time — mass incarceration. Registration includes a screening of Ava Duvernay's multiple Emmy-winning documentary 13th at the Historic Howell Theater and a buffet lunch and panel at the Johnson Center at Cleary University.
The screening will be held at the Historic Howell Theater (315 E Grand River Ave, Howell, MI 48843).
Following the screening of the film, we will have a buffet lunch and panel at the Johnson Center at Cleary University (3725 Cleary Drive, Howell, MI).
Doors open at the Historic Howell Theater at 9:30 am. The screening is scheduled for 10:00 am. The lunch starts at about 12:10 pm.
The panel starts at 12:30 pm and the program concludes at 1:30 pm. The Cleary University Martin Luther King Jr. Day Event is free and open to the public.
---
Panelists
MARK FANCHER
Mark P. Fancher is the staff attorney for the Racial Justice Project of the ACLU of Michigan. Through his work, he addresses: racially disproportionate rates of incarceration; racial discrimination against public school students of color, racial profiling, attacks on the democratic rights of communities of color and abusive police practices.
Fancher was formerly the Senior Staff Attorney for the Sugar Law Center for Economic and Social Justice. He served on the staff of the State Bar of Michigan. He was a visiting assistant clinical professor at the University of Michigan Law School. Before moving to Michigan, Fancher was the Director of Litigation for Camden Regional Legal Services in New Jersey. He has also been in private practice where he specialized in employment discrimination and community economic development. Fancher is a graduate of Rutgers University School of Law – Camden. He received a Bachelor of Science Degree from the University of Tennessee.
---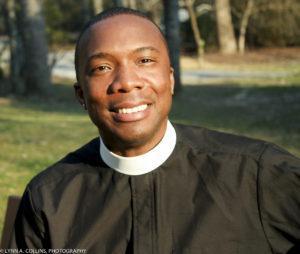 DEON K. JOHNSON
A priest, a parent and a (recovering) perfectionist. The Reverend Deon K. Johnson is a native of Barbados who questions Michigan winters in eleven years of ministering in Brighton and beyond. Father Deon serves as the Rector of St. Paul's Episcopal Church in Brighton, a vibrant inclusive community. Deon's passion for inclusion and welcome has led him to serve on the Advisory Board for Ethnic Ministries of the Episcopal Church, the Diversity Taskforce of the Diocese of Michigan and board of the Livingston Diversity Council. Deon graduated with a Master of Divinity from The General Theological Seminary and holds dual undergraduate degrees in English and History from Case Western Reserve University in Cleveland, Ohio. When he isn't rueing temperatures below 50 degrees he enjoys traveling, biking, hiking and spending time with his family.
---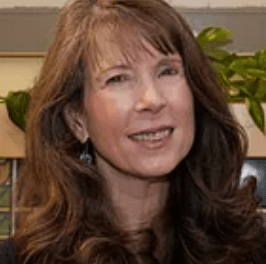 MARY KING
Mary King joined the Michigan Council on Crime and Delinquency as executive director on January 1, 2016. She began working with people in prison as an intern at Huron Valley Women's Correctional Facility in the early 80s. In 1988 she created the Women's Program at Options Center, for women with a felony conviction, and went on to become the first Coordinator for the Children's Visitation Program, which brought children from all over Michigan for structured visits with their incarcerated mothers. In 2006, King began working as Community Coordinator for the Michigan Prisoner ReEntry Initiative in Washtenaw and Livingston Counties, where for eight years she engaged key stakeholders in a unified effort to provide evidence-based services for returning citizens.
---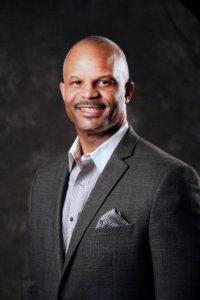 ANTHONY LEWIS (MODERATOR)
Anthony Lewis is the Director of Business and Community Affairs for the Michigan Department of Civil Rights. He previously served as a Community Relations Specialist and an Investigator with the Michigan Department of Civil Rights in Detroit. Anthony is the department's liaison to the civil rights/human relations organizations located across the State of Michigan. Anthony is currently building coalitions throughout the State of Michigan between Law Enforcement and Community Leaders via Advocates and Leaders for Police and Community Trust (ALPACT). Anthony also leads the Department's Youth Initiatives, working with school districts on programming and policy development and was instrumental in developing the Michigan Youth Civil Rights Leadership Academy. In addition, Anthony has developed numerous presentations on cultural diversity and civil rights law. Anthony is a graduate of Florida A&M University with a Bachelor's Degree in Business Economics/Labor Relations.
---
ROBIN MCARDLE
Born in Flint, Robin McArdle is a lifelong resident of Michigan. She was incarcerated for twelve years: first from 1992 to 2001 and later from 2014 to 2016. Upon her release from prison, she was placed in a homeless shelter and felt as if she had no purpose in life. Today, she has found purpose! McArdle's passion in life is to help other women overcome the same obstacles that she experienced and to prevent women from going back to prison. She is a peer support specialist with a vision of empowering other women with the necessary life skills to achieve a substantial and independent lifestyle. McArdle currently works as a designer at Bags To Butterflies, a nine month employment training program that focuses on life skills, job skills and independent living for the women returning to the community from prison.
---
MIKE MURPHY
Sheriff Mike Murphy began his career with the Livingston County Sheriff's Office in 1990. He has worked in the Corrections and Road Patrol Division. He taught the DARE program and during that time, he was voted Young Law Enforcement Officer of the Year by the Michigan Jaycees. Murphy was elected sheriff of Livingston County in 2016, beginning his service on January 1, 2017.
Sheriff Murphy has been trained at the FBI National Academy, the School of Police Staff and Command, Law Enforcement Executive Leadership Institute, Police Executive Leadership, Leadership Development and Leadership Livingston.
He has also served the community through his involvement with numerous nonprofit and civic groups over the years, including LACASA, Big Brothers Big Sisters, Connection Youth Services, Livingston Sunrise Rotary, OLHSA, Work Skills, Chilson Hills Church, Pink Party, Women Supporting Women Vets, Gleaners, ARC, and Genesis House.
---
13th – Netflix Original
In this thought-provoking documentary, scholars, activist and politicians analyze the criminalization of African Americans and the U.S. prison boom.