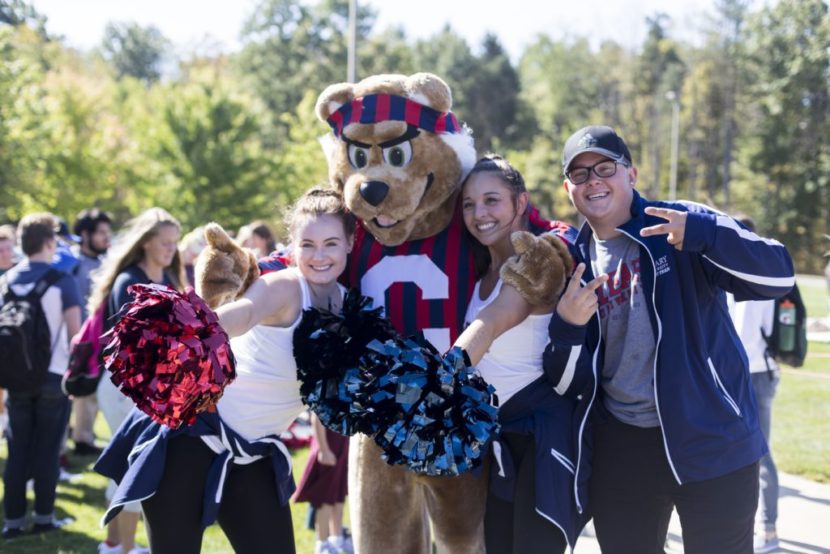 Since 2010, when Cleary University restarted its athletic program, Cleary sports have grown by leaps and bounds – to 19 varsity teams today.
Founded in 1883, Cleary has a long history of athletics. Our first sports program was football, which began in the 1890s. In the 1930s, we hosted a baseball team and by the 1950s and 1960s, we had basketball, too.  
But things went quiet for some decades, until Dr. Matt Bennett, Senior Vice President for Institutional Advancement, reintroduced collegiate athletics.
Since 2011, Cleary has joined the NAIA (National Association of Intercollegiate Athletics) and the WHAC (the Wolverine Hoosier Athletic Conference), governing bodies in collegiate athletics.
Our current athletic roster includes men's baseball, golf, hockey, lacrosse, soccer and wrestling along with women's golf, lacrosse, soccer and softball. Co-ed teams include bowling, indoor & outdoor track & field, cross country and Esports. 
All this growth and hard work would not have been possible without our Director of Athletics, Heather Bateman, who joined the leadership team almost two years ago.
 At the time, there were only two wrestlers, Bateman says. Now, there are 11 dedicated members of that team! Over the past few years, we have seen consistent growth and development of our athletic program and its teams. Among Cleary's full-time traditional undergraduate students, more than half are student-athletes. 
"The growth and development of our athletic department relies on so many people who put in countless hours in order to make it happen," Bateman says. 
"From our Assistant Athletic Directors, Pat Finn and Max Ballinger, to our new Sports Information Director, David Victor, to all of our coaches, graduate assistants, administration, and maintenance staff, we will continue to grow the athletic department to hopefully be one of the most recognized NAIA programs in the country."
"Our student-athletes chose Cleary to be a part of something more than just a team," Bateman notes. "The work they do on a daily basis is laying the foundation for all the future success that we look to have." 
Cleary athletics has not only grown in size, but in depth and focus, too. One of the program's highlights is its student-athlete culture. Cleary athletes are incredibly supportive of one another, on and off the field and across sports and teams, Bateman says.
Jaqueline Valota, a senior on the women's soccer team, praises Cleary athletics. "We love sports here, and we love being part of a school that is mostly athletes." Valota came to Cleary from Brazil along with her boyfriend, Vinny Marcelino.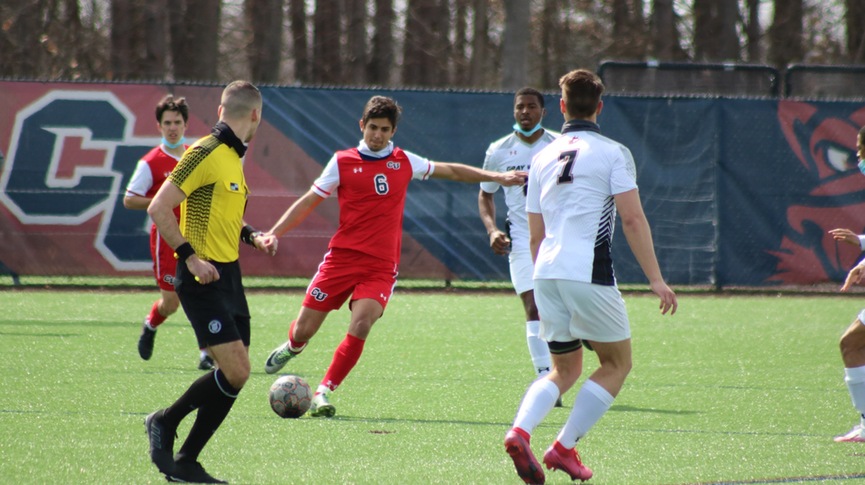 Marcelino, a junior on the men's soccer team, says, "Cleary has grown a lot these past few years. I especially like the culture at Cleary because it is a growing community where everyone helps each other."
Another great aspect of student-athlete culture is that half of all student-athletes live on campus. As a small campus with a strong community, Cleary is often abuzz with highly engaged students who are proud to be part of our school. There is an intimacy among athletes, classmates, professors and staff that develops through being part of this tight-knit experience. 
Sierra Newcomb, a 2021 Cleary graduate who played softball, says her favorite memory was winning the 2018 USCAA National Championship.
During her tenure at Cleary, Newcomb worked in the marketing department for two years and served as DECA president. She remembers what it felt like to win that championship.
"Everybody was crying, happy and excited at the same time," she recalls. "It was an adrenaline rush that can't even be put into words. Our families were there, and members of the baseball team, too. It was a great experience to see everyone supporting us." 
Newcomb already misses the sense of community and team spirit she enjoyed at Cleary. She is now considering coaching young girls because she was so inspired by her softball experience here.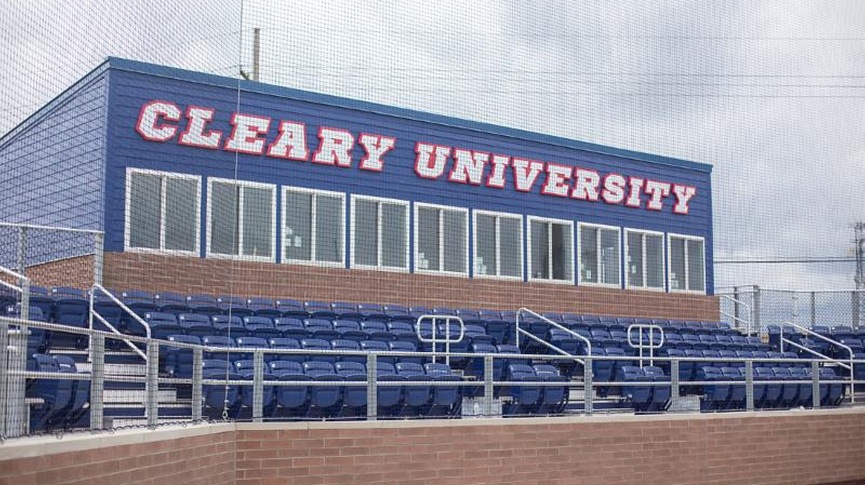 "Cleary is small but mighty," she says. "If you're looking for winning teams and a community that supports you, Cleary is the place to be."
That seems to be the sentiment from student-athletes across the board – no matter where they came from, what they studied or what sport they played. International student, soccer player and 2021 Cleary graduate Benjamin Delage also had an exceptional experience here.
Originally from France, Delage graduated this year with a 3.96 GPA while playing as a midfielder. He returned to France to pursue a master's degree in global sports business at AMOS Sports Business School. 
He believes his "experience as an international student athlete at Cleary will help me to succeed."
Chelsea Hendra says she came to Cleary from Australia for its athletics program. 
"We didn't have a college sport system in Australia," she says. "I'm here at Cleary University on the women's soccer team because I love playing soccer. I wanted to be able to expand on my soccer skills while also getting a degree in project management."
Athletes especially appreciate the marriage of sport and business at Cleary because they align in the team spirit mentality and supportive network that athletes enjoy. That serves them well when developing business credentials toward building global careers.
This growth is just the beginning, Bateman says. 
"We have programs that took huge steps forward and are looking to build on that success, with men's hockey and softball qualifying for WHAC postseason tournaments," she says. "Other programs are looking to make similar jumps this season, such as wrestling, cross country & track, and our newest program, esports."
"Maybe most exciting is seeing all the new athletic signings across all sports that represent where our program can grow over the next four years. There is a lot to be excited about on our campus."