Despite the challenges of the last year, Cleary University accomplished great things. At our May 8th commencement, when both the class of 2020 and the class of 2021 will walk, we will highlight the incredible accomplishments of our students in both classes and their perseverance in the face of challenge.
Our 2020 awards reflect seven students and faculty members who stood out for their leadership and achievements.
In addition to our established Vince Linder Teaching Excellence Award and Friedt Medallion, two new awards were introduced last year. The Inclusive Educator and Inspirational Educator awards were created to align with Cleary's Business Arts curriculum and its emphasis on making every student feel like part of the Cleary family.  
"One of the primary purposes of undergraduate education is to reveal to students what they're great at, and what they can aspire to be," says Interim Provost and President Emily Barnes. 
"The awards show our commitment to inclusivity and inspiration, and how critical they are to how we teach." 
Here's a look at 2020 Cleary University award winners:
2020 STUDENT AWARDS
Delta Sigma Pi Scholarship Award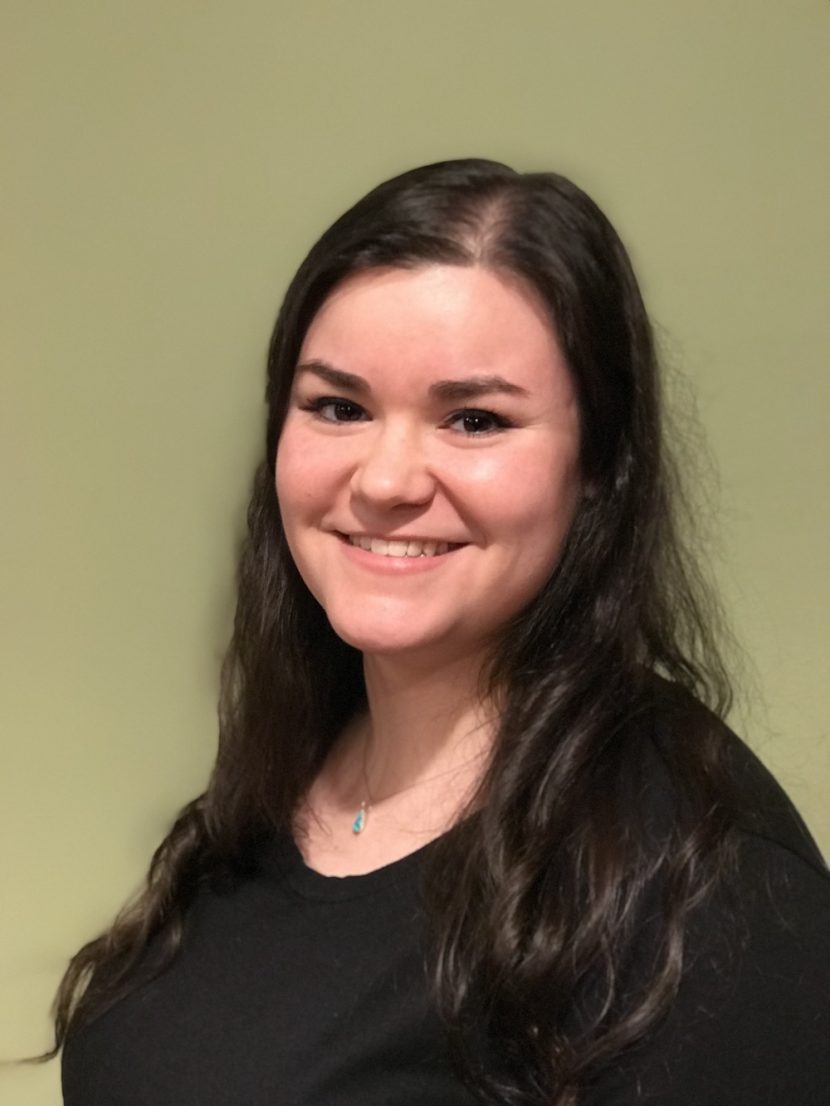 This annual award goes to the graduating student with the highest cumulative grade point average. The 2020 winner, valedictorian Tessa Klueger, completed Cleary's BBA in marketing program and earned an Undergraduate Certificate in Digital Marketing with a 4.0 GPA while also playing softball for the Cleary Cougars for two years. She helped establish the Phi Omega Chapter of Delta Sigma Pi at Cleary.
"I'm always striving to do better," Klueger said. "One day in middle school it clicked and I said, 'I'm going to try to get all A's.' It's all my own ambition."
"I got more attention and one-on-one time with professors at Cleary than I would have if I had gone to a larger university," she said. "I ended up really loving it."
She now manages social media for a KW real estate agent in Brighton, and does mapping and social media for a local security company. 
President's Award
The President's Award is given to a Cleary student who demonstrates outstanding character, innovation, vision, and personal achievement, a student who has shown their capacity to lead, and has impacted the Cleary community.
In 2020, that individual was Jamar Bray. 
Bray came to Cleary University as a transfer student, with an offer to play baseball. While earning a bachelor's degree in business administration, he founded Jamar's Jammies, a non-profit effort to provide pajamas for inner city youth during the holiday season. In three years, Jamar's Jammies collected more than 1,500 PJs, gaining local media attention and sponsorship from Lake Trust Credit Union. 
Bray now works as marketing director for All Fields Hitting Baseball Academy and is enrolled in Cleary's Master's Degree program in Strategic Leadership. He hopes to pursue a career in sports management, and someday start a school to help youth find careers in business and skilled trades.  
"I just want to keep helping," he said. "I want to do more. A lot more."
Graduate Leadership Award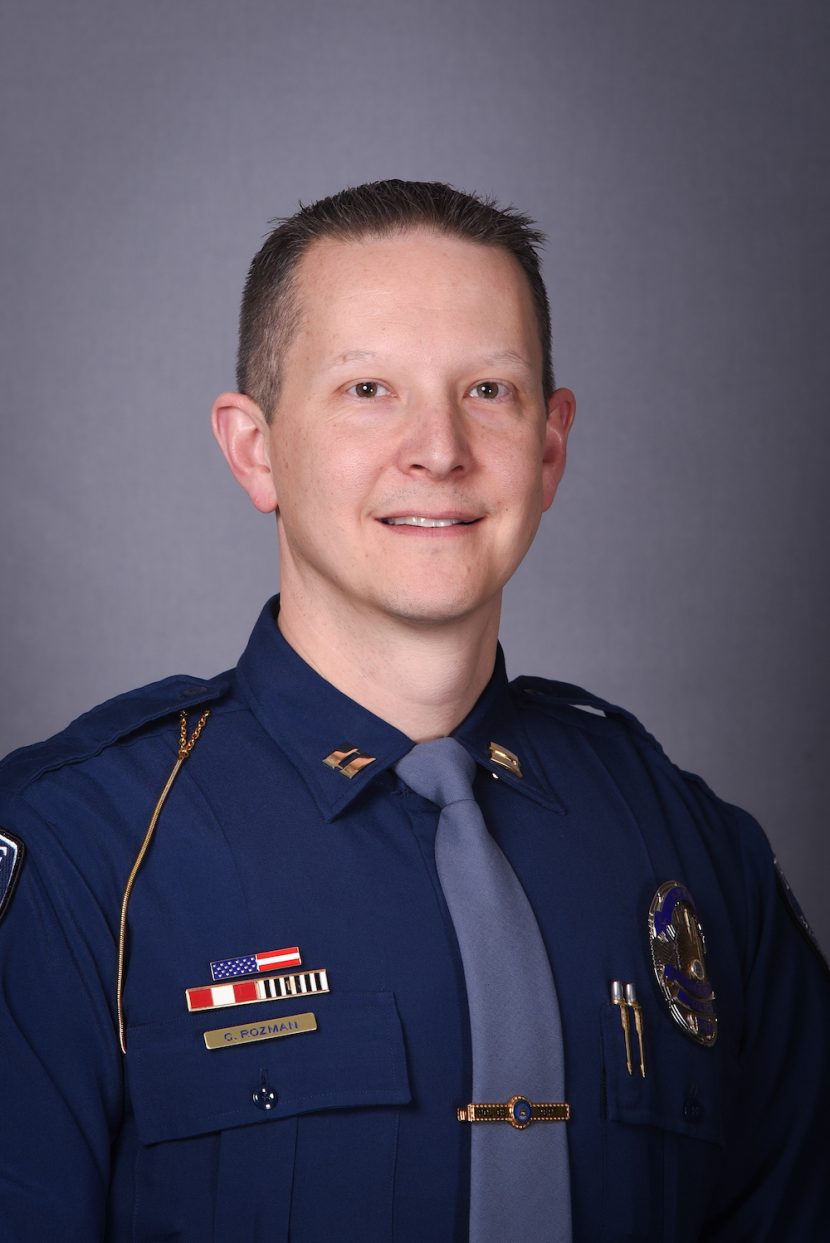 This award goes to a graduate student who demonstrates superior leadership in teamwork, scholarship, communication and presentation skills. The 2020 recipient is Christopher Rozman. 
Rozman was part of the very first class to embark on Cleary's new Master of Science program in Culture, Change and Leadership. He played a significant role in organizing and motivating the small cohort of students. 
Rozman earned a bachelor of science in Criminal Justice from Michigan State University and has worked in the MSU campus police for 20 years, currently holding the rank of captain. 
He came to Cleary via the Cleary Courage and Service scholarship, which grants a 50 percent tuition scholarship for first responders.  
The Culture, Change and Leadership program is particularly relevant for law enforcement in the wake of recent protests, efforts for police reform, and challenges recruiting new officers, Rozman says.
"The degree actually gave me a lot of practical ways to examine our organizational culture and improve it, which benefits employee retention and morale," he said. 
Rozman graduated with a 4.0 and said he was surprised and honored to receive the award.
"The thing I'm most proud of is that the nomination came from a fellow classmate. That meant a lot to me," he said. 
2020 FACULTY AWARDS
Inspirational Educator Award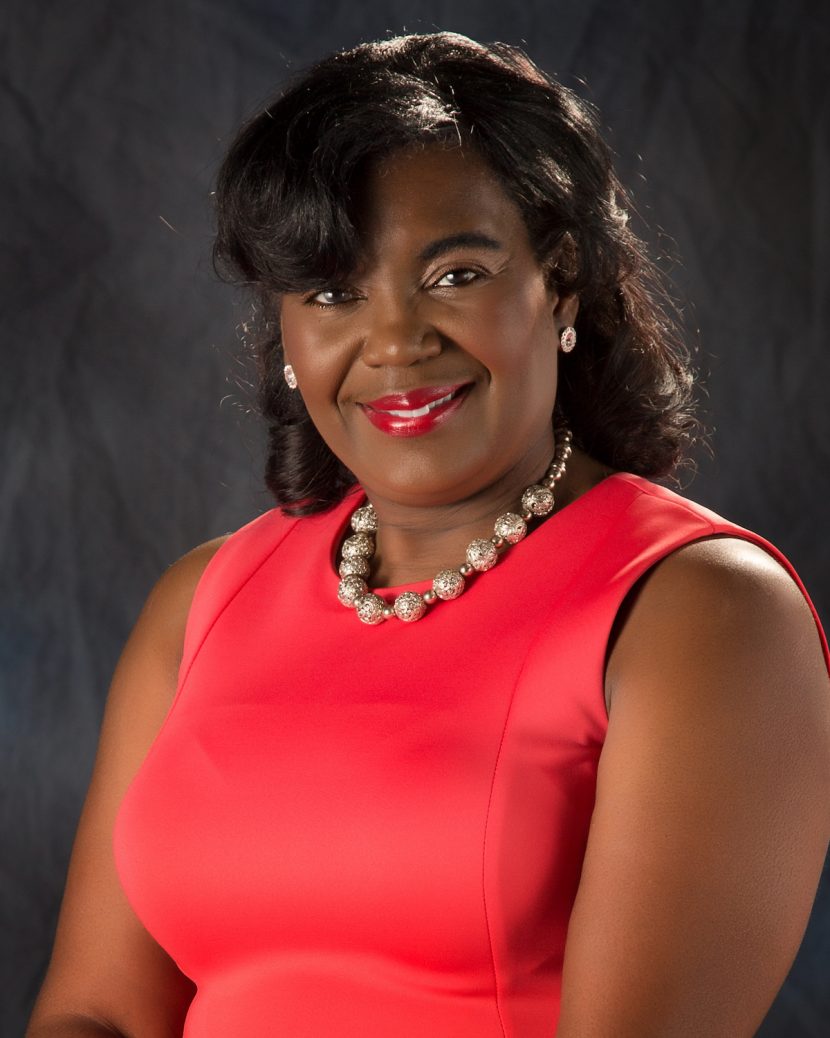 This award recognizes faculty who inspire learners and motivate them to think critically, be innovative and effective, and achieve more than they thought possible. Honorees are noted for their commitment to learning and passion for developing The Cleary Mind. 
The inaugural winner, Dr. Regina Banks-Hall, is Cleary's Dean of Graduate & Professional Studies and Professor of Business. She is known for encouraging students to embrace their uniqueness and find their voice. She focuses on instilling integrity, purpose and vision in every student.
"We are preparing the next generation of leaders, and we have a responsibility to give them everything we can to make sure they are successful," said Banks-Hall, who is also an author and entrepreneur.
In 2020, Banks-Hall established a chapter of the National Society of Leadership and Success at Cleary. In its first year, 112 people enrolled. "I want Cleary students to know we believe in them and are preparing them for greatness," she said. 
Inclusive Educator Award
This award recognizes faculty who support unique opportunities that enrich inclusive educational experiences. Honorees are consistently noted for enhancing diversity, and ensuring every student is welcome and included.  
The award's first recipient, Andrew Chamberlin, is a Licensed Professional Counselor and Cleary Associate Professor of Philosophy and Ethics. He is in the unique position of reaching every incoming Cleary student through his Business Arts Immersion class, where inclusivity is a major focus. Required for incoming freshmen, it's an exploration of The Cleary Mind that helps students understand themselves and, in turn, each other and the world around them. Chamberlin brings a unique perspective to the classroom. 
"We tackle big topics — death, love, family, music, education, work. We look at different places around the world and see how everyone experiences those things,"' he said. 
Many students are surprised to find these topics at a business school, but Chamberlin said it sets the stage for getting the most out of Cleary. "It's like a welcome-to-Cleary hug," he said.  
Vince Linder Teaching Excellence Awards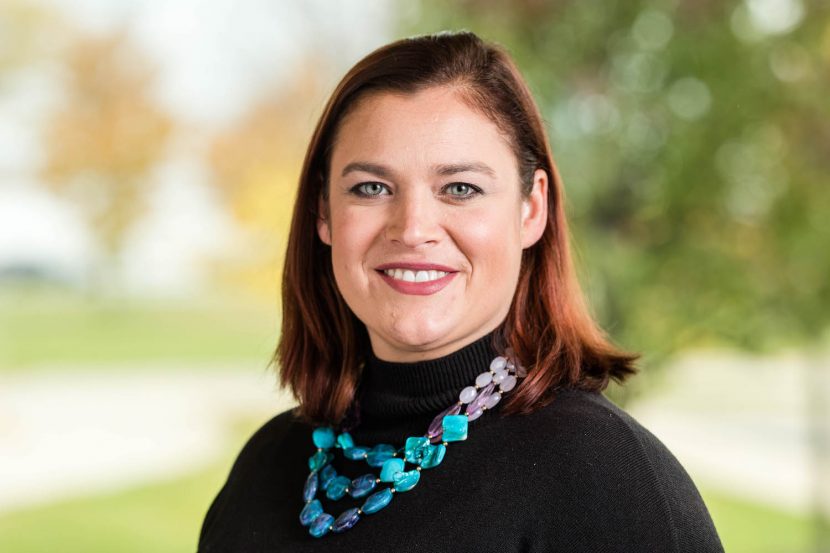 Named for the late Cleary Provost and Vice President Vince Linder, this award goes to a faculty member who maintains a culture of excellence in teaching, is passionate about their subject matter, and seeks continuing professional development. 
Kelly Genei was surprised to receive the honor her very first year as a Cleary professor. Genei spent her career in marketing and sales roles in the automotive aftermarket industry, before owning and operating a plastics recycling company for seven years. Her mother, also a professor, convinced her to try teaching and she instantly fell in love.
Genei believes her business background makes her effective in the classroom. "Textbooks are a great foundation, but they are just there to guide us," Genei said. "I prefer to give students a real feel for their future role as business leaders." 
Friedt Medallion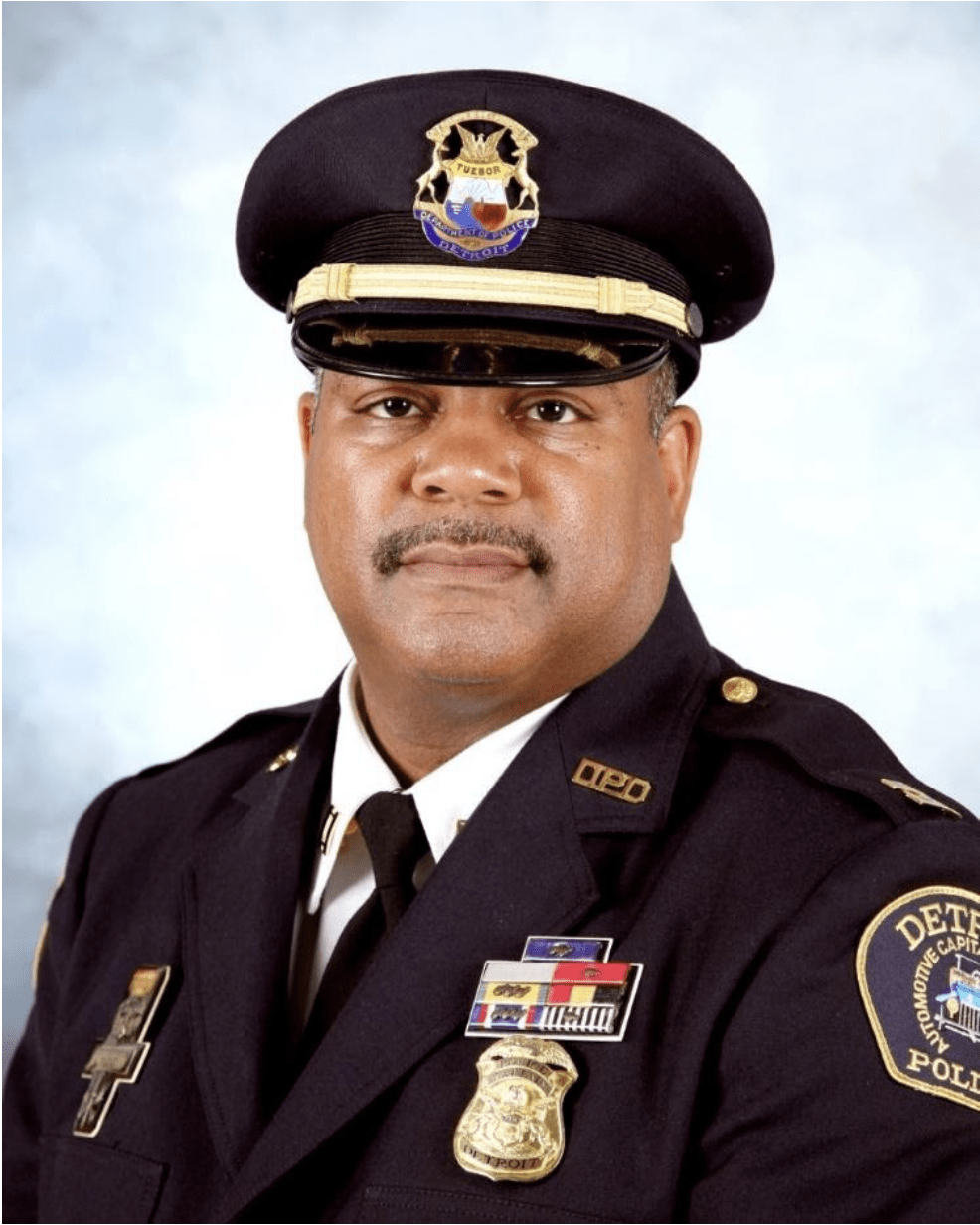 Cleary awards the Friedt Medallion every two years, and in 2020 it went posthumously to Cleary Alumni Captain Jonathan Parnell, who passed away from COVID-19 on March 24, 2020. 
Parnell spent his career serving the Detroit Police Department in various distinguished roles. He enrolled at Cleary University with two colleagues and close friends in May of 2017 and earned a Master's Degree in Business Administration. 
During his tenure, he set up study sessions to help other students succeed; he graduated summa cum laude in 2019. 
In addition to the Friedt Medallion, Cleary University awarded Parnell's three sons, Jonathan Junior, Jeremy, and Nichola, full scholarships to Cleary University. "We wanted to make sure his sons had access to education," Barnes said.