Graduate Certificate in Analytical Efficiency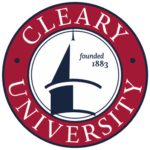 Program Description
Upon completion of the MBA with a concentration in analytical efficiency, you will be able to judge the quality of a corporate data system. Based on exploration of the data and an understanding of desired company outcomes, you will be able to recommend a course of action needed to wrangle the data into shape and extract key trends and information. Further, you will be able to assemble an effective team of professionals that can prioritize the tasks and projects needed to improve upon the data-driven decision making that will take the organization to the next level of success.
Career Opportunities
The Bureau of Labor and Statistics projects job growth in business intelligence fields to be nearly three times the overall national average for job growth. Potential career opportunities include: market research analyst, health care analytic manager, data analytic business consultant, management analyst, economist, and operations research analyst.
Source: Bureau of Labor Statistics
http://www.bls.gov/ooh/business-and-financial/management-analysts.htm
Learning Outcomes
Graduates of the analytical efficiency program will be able to:
Identify, analyze, and solve real-world business problems.
Effectively communicate in a competitive business environment.
Appreciate the challenges facing businesses as well as recognize the importance of ethical principles.
Develop the analytical and managerial skills required to analyze data, address business problems, and manage risk.
Identify and create new business opportunities.
Demonstrate basic skills in creative problem-solving innovation and human-centered "design thinking."
Graduate Certificate in Analytical Efficiency (18 Credits)
---