Graduate Certificate in Health Care Leadership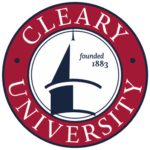 Program Description
The MBA with a concentration in health care leadership explores topics in privacy, data security, and HIPAA, the critical topics needed to thrive in the health care industry. Building upon the core MBA competencies, you will learn ethics, quality management, informatics, and health care technologies. These complex topics within health care policy will help you gain the opportunity to analyze these areas in the realms of cyber security, systems technology, and information security.
Career Opportunities
According to the U.S. Bureau of Labor Statistics, "Employment of medical and health services managers is expected to grow 23 percent from 2012 to 2022, much faster than the average for all occupations." A combination of work experience in the health care field and strong business and management skills should lead to the best opportunities. Health care management graduates can be employed in any of the following: clinics, dental practices, health insurance organizations, health care associations, hospitals, nursing homes, physician practices, mental health departments, rehabilitation centers, skilled nursing facilities, universities, research institutions, and home health care organizations.
Health care leaders will be required for many disciplines, both clinical and non-clinical, and in many areas, including health information technology, finance, marketing, insurance, biotech, post-acute care, hospital systems, and ancillary services.
Learning Outcomes
Graduates of the health care leadership program will be able to:
Demonstrate a strategic understanding of accounting, management, marketing, economics, statistics, quality control, and information technology as they apply to health care.
Motivate ethical behavior, and comply with codes and regulations in the health care industry.
Relate, in a coherent manner, health care business and policy issues.
Illustrate and present practical problem analysis and decision making for health care organizations.
Understand the powerful economic, technical, social, and political forces shaping the future of health care.
Summarize the opportunities and challenges presented in the health care industry.
Graduate Certificate in Health Care Leadership (18 Credits)
---