Graduate Certificate in Strategic Leadership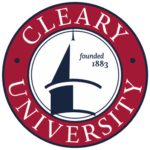 Program Description
One of the biggest challenges facing today's leaders is the need to position and enable organizations and people for adaptability in the face of increasingly dynamic and demanding environments. Leading your organization for adaptability focuses on how leaders can drive change through vision and inspiration and addresses how leaders may position organizations and the people within them to be adaptive in the face of complex challenges. The purpose of the MBA in Strategic Leadership is to prepare leaders for an unpredictable future that depends on disruption and strategy in order to pivot, shift, propel competition, and ultimately thrive in the global market.
Career Opportunities
The MBA in Strategic Leadership focuses on a unique leadership that cultivates critical thinking, ethical decision making, and the integration of core business decisions. You will learn how to transform your approach to leadership by cultivating a comprehensive set of skills and abilities, separating yourself from the competition. You can look for career opportunities as an administrative services manager, financial manager, operation service manager, plant manager, management analyst, business operation specialist, and sales account manager.
Learning Outcomes
Graduates of the strategic leadership program will be able to:
Demonstrate a broad-based knowledge of critical appreciation of the economic, cultural, ethical, and global business operations.
Exercise effective decision making by utilizing quantitative techniques and research methods relevant to the global management environment.
Demonstrate a global mindset by understanding the global business community and by adopting conceptual tools to manage across cultures.
Communicate in a global environment with various constituencies across different business functions and cultures.
Graduate Certificate in Strategic Leadership (18 Credits)
---