Since January, Coach Jarod Ericksen has been hard at work building a new Esports program here at Cleary University and recruiting students from around the world.
This fall, the program launched with great success, as students have already competed both within league and outside it in Valorant, Call of Duty Cold War, Hearthstone and Rocket League, Super Smash Brothers Ultimate, Overwatch and League of Legends.
Coach Ericksen has created and built programs before, though at the junior college level. Doing so at a four-year university is an even bigger proposition, he says, and one that he has embraced with enthusiasm.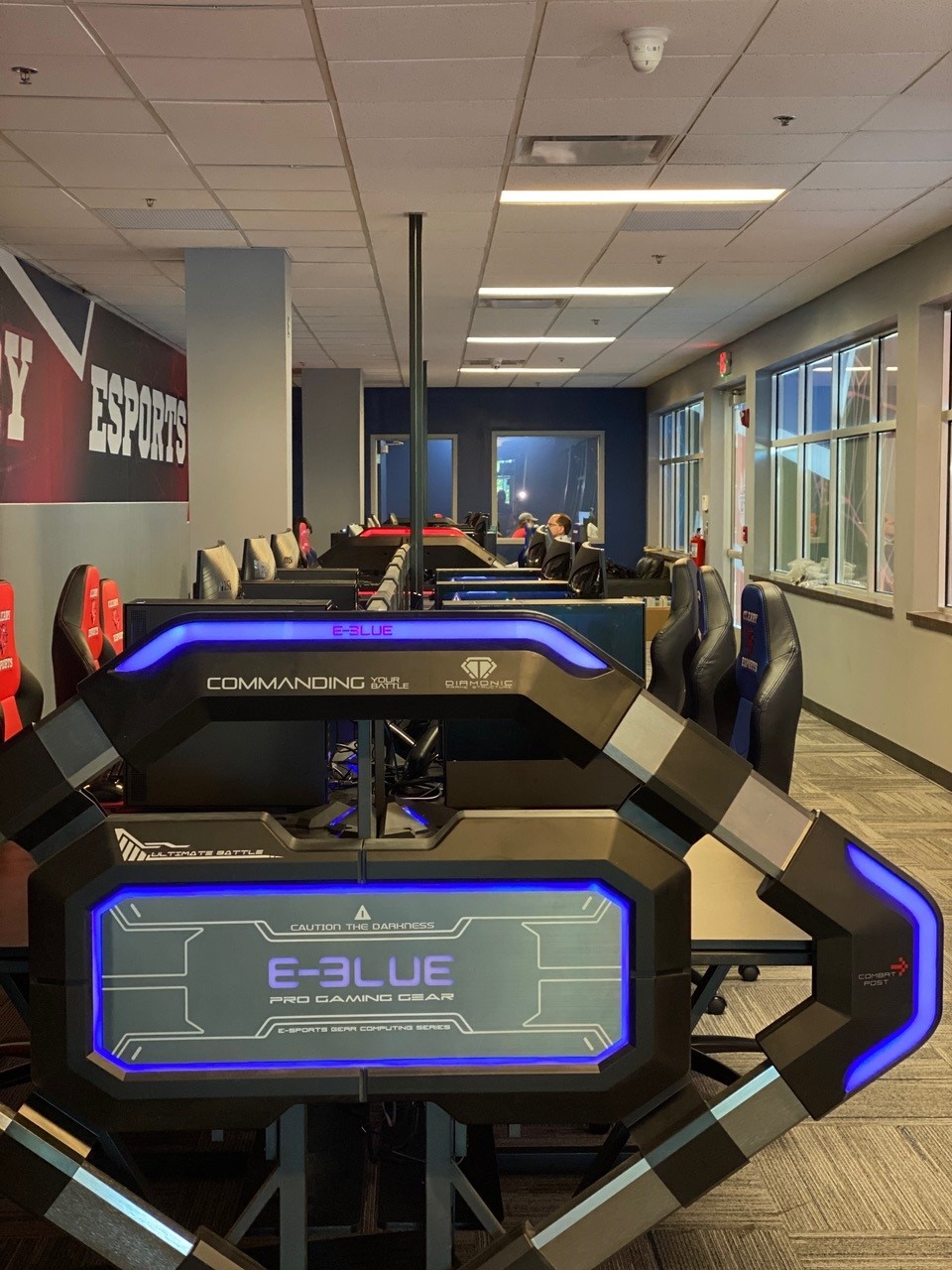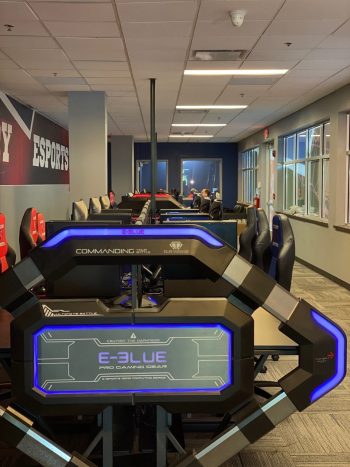 "Looking at this from a full-time perspective enables me to be more mindful in engaging the community," he says. Ericksen has plans to launch youth camps and engage the community in a variety of ways to expand Cleary's presence in Livingston County and beyond.
A former soccer player and soccer coach, Ericksen is himself a celebrated and accomplished Esports athlete, among the top 1% of players nationwide in League of Legends and Hearthstone.
"I've always been into video games," says Ericksen, who played on the A team for Chicago through Super League Gaming. He was the head Esports coach at Waubonsee Community College in Sugar Grove, Illinois before coming to Cleary.
Due to the pandemic, he spent his first five months working remotely and commuting to Howell from Illinois, to strategize with Cleary Athletic Director Heather Bateman and IT Director Max Gromakov, laying the groundwork for the program. All the while, he was recruiting players virtually.
Recently, Ericksen led an effort to build a dedicated Esports arena in Cleary Commons. He has welcomed 23 student-athletes to campus and some have even competed this month already.
The Cleary Esports team roster includes the following student-athletes:
Logan Jarema from Qilo, Mich., playing Call of Duty Black Ops Cold War (V)
Wyatt Emmons from Mayville, Mich., playing Call of Duty Black Ops Cold War (V)
Collin Paul from Randolph, Wis., playing Call of Duty Black Ops Cold War (V)
Ryan Drake-Burmania from Randolph, Wis., playing Call of Duty Black Ops Cold War (V)
Griffin Andrews from Linden, Mich., playing Call of Duty Black Ops Cold War (V)
Nathan Reiber from Howell, Mich., playing Rocket League (V)
Ethan Fillmore from Stockbridge, Mich., playing Rocket League (V)
Kyle Thompson from Highland, Mich., playing Rocket League (V)
Trever Hall from Vicksburg, Mich., playing Rocket League (JV)
Aaron Dyke from Harrison Township, Mich., playing Rocket League (JV)
Griffin Bryan from Westland, Mich., playing Rocket League (JV)
Hunter Muzo playing Rocket League (JV)
Alexander Fedewa from Dimondale, Mich., playing Overwatch
Quinlan Jordan from Holly, Mich., playing Overwatch
Joey DiBartolo from Elgin, Ill., playing Overwatch/Valorant (V)
Samantha Mason from Sterling Heights, Mich., playing Valorant (V)
Alexander Lewis from Applegate, Mich., playing Valorant (V)
Pichit Charoenpanich from Las Vegas, playing Valorant (V)
Thomas McDonald from Macomb, Mich., playing Valorant (V)
Nigel Watson from St. Charles, Mo., playing Super Smash Bros. Ultimate (V)
Henry Bonette from Palm Desert, Calif., playing Super Smash Bros. Ultimate (V)
Andrius Jurenas from Mississauga, Ontario, Canada, playing Hearthstone/League of Legends
Connor Wisniewski from Brighton Township, Mich., playing League of Legends
"There's definitely going to be some growing pains, but we have a really positive group of individuals who are gelling well," Ericksen says. "Our Rocket League team played together for three months before arriving to campus. They were emphatic about getting to know each other and started working on things as soon as they were signed."