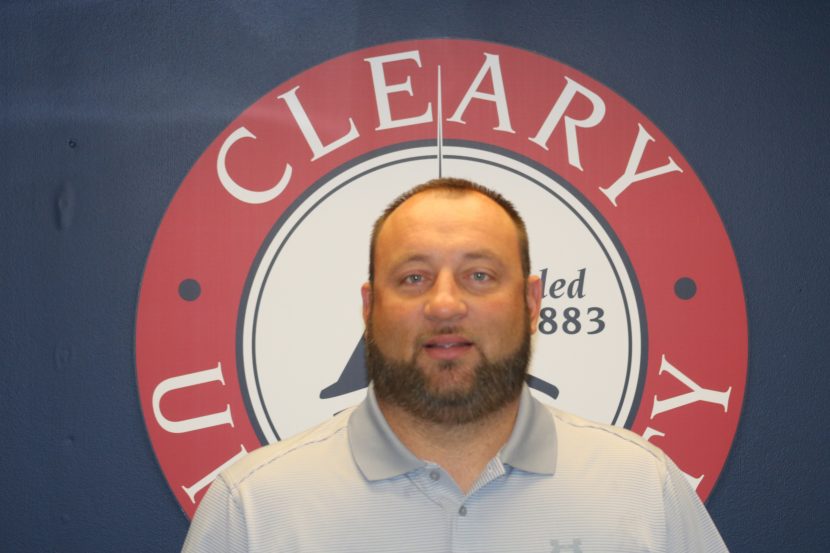 For all of his adult life, Drew Maki has been involved in baseball – as a player, a coach, and a lifelong fan of the game. Maki's passion for the game and desire to be a mentor and coach made Maki the clear choice to become the second baseball coach in program history.
To say Maki has enjoyed his share of success in baseball would be an understatement. After an acclaimed high school career, Maki played at Henry Ford Community College before transferring to Grand Valley State University, where he graduated in 2000.
Maki decided to stay within the game as a coach at Henry Ford Community College after his time at GVSU.​ He had immediate success at Henry Ford, as the team improved by 15 wins during his first and only season as pitching coach. Maki also mentored the staff to a 3.90 collective ERA.
His success with HFCC helped him to land a D-II coaching opportunity at Wayne State University.
Taking on a larger role as both a hitting coach and recruiting coordinator with the Warriors, Maki set even higher standards for himself and his new team. In his last two seasons at WSU, Maki coached the team to on-base percentages of roughly .400 and batting averages of over .300 both years.
Wayne State and Maki's success allowed him to continue to climb the ranks, and he received an offer to coach at D1 Eastern Michigan University.  As great as his first two coaching stints were, Maki's reputation would grow even more impressive at Eastern Michigan University, where he spent six seasons. Maki says his time at EMU was a high point of his career, and the numbers certainly back that up. While Maki was coaching, the Eagles broke a record for home runs in a season, led the MAC in almost every hitting category in just his third season, and had five players selected in the MLB Draft.
After EMU decided to make a coaching change, Maki stayed within the MAC at Northern Illinois University, which was Maki's last stop before coming to Cleary. At NIU, he served as pitching coach and recruiting coordinator for the Huskies. Under Maki's tutelage, the pitching staff broke the school record for strikeouts in 2018 and made it to the final day of the MAC Conference Tournament in 2019.
While he is proud of the long playoff runs and record-breaking statistics, Maki says watching his players grow is always his biggest achievement.
"My goal has always been to make it about the student-athletes," Maki says. "I want the guys to enjoy showing up to the field each day."
PLANS FOR THE TEAM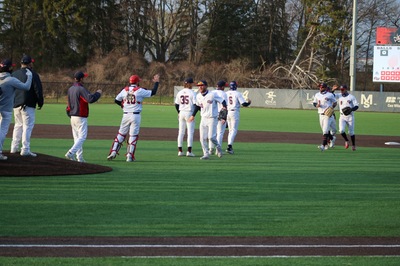 With this mindset and 13 years of Division 1 coaching experience, Maki has big plans for his first season as the Cougars' baseball coach. He plans to be very detailed in his approach to practice time, with an intent to get to know every player to help them grow in the game. But that doesn't mean there won't be time for fun. In fact, that's what Maki wants the team to focus on. most.
"My big goal is to build a positive growth culture and to eliminate the fear of losing. I want the guys to take something away from both the good and the bad experiences," Maki says. "The demand each day will be to work hard while also having fun."
THE CLEARY EXPERIENCE
Cleary is Maki's first head coaching opportunity; he is excited to be here.
"I am really impressed with the facilities," he says. "The athletic department and staff at Cleary are great. You can tell how much they support the program and want it to succeed."
He also says Cleary's great Business Arts Curriculum is a huge draw for recruits. Maki has big plans to grow the program. Establishing a competitive but enjoyable atmosphere is key to building a baseball program that will prosper for years to come, and with his experience and leadership, he plans on making that happen.
"I took this job with really high expectations about what we can achieve this year and the years to follow," Maki says.
To learn more about Cleary athletics, click here.
To learn more about Cleary's Business Arts Curriculum, click here.