During Black History Month, celebrated in February, the Livingston Diversity Council will present "I am MLK Jr," a documentary that explores the life of Dr. Martin Luther King Jr, and his impact on civil rights through the years. A panel discussion follows the film. Panelists include Victoria Burton-Harris, chief assistant prosecuting attorney for the Washtenaw County Prosecutor's Office; Dr. Patricia Coleman-Burns, assistant professor emerita of Nursing and Black Studies at the University of Michigan; and Anthony Lewis, director of Community Engagement for Michigan Department of Civil Rights.
Doors open at 6:30 pm, the film begins at 7 pm and the panel discussion follows the film. The event is free.  Cleary University is a co-sponsor of this event.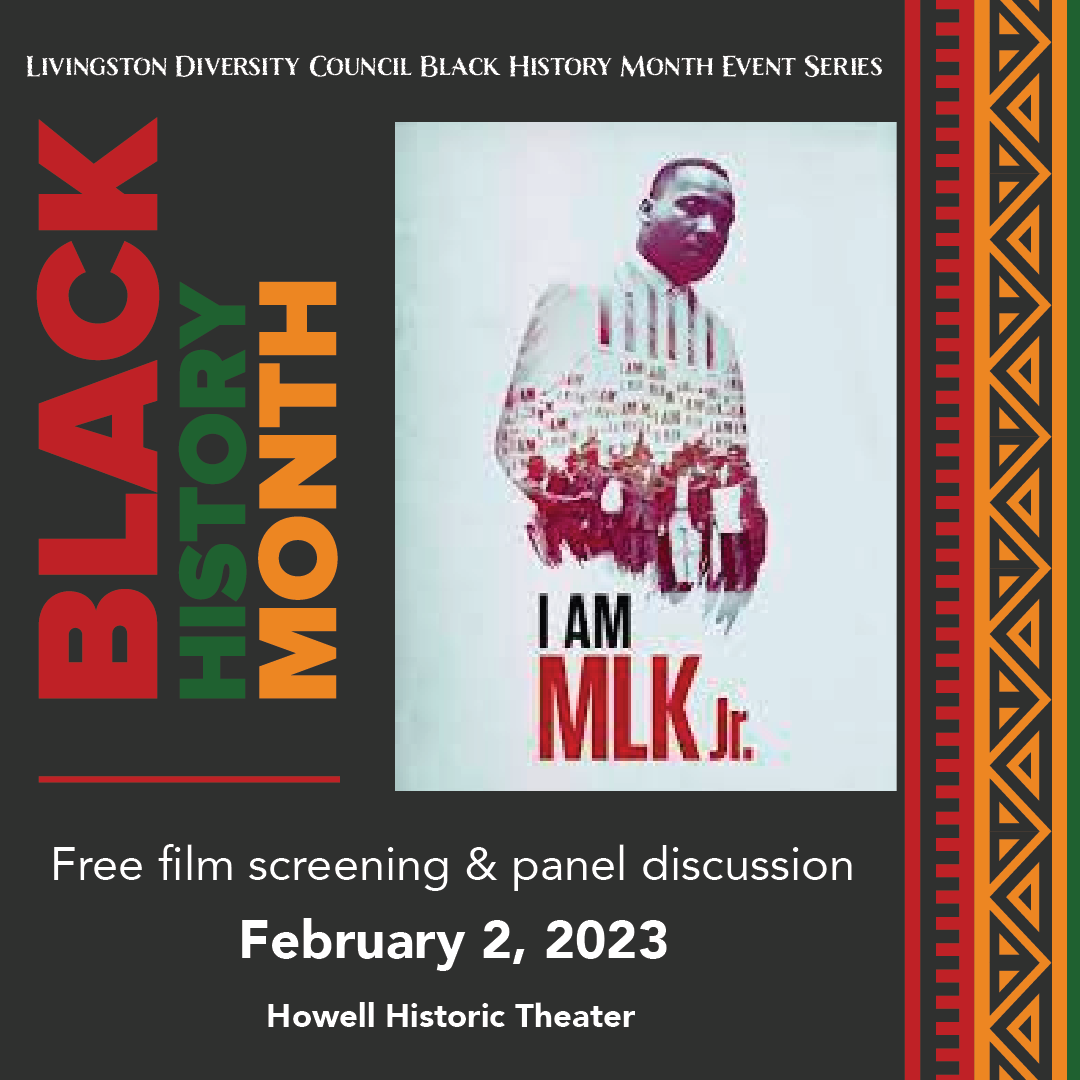 —————————
Celebrate Black History Month with a tour of the Charles H Wright Museum on Friday, Feb. 10. The Livingston Diversity Council, in partnership with Cleary University, will host this event that features a guided tour of the museum, which holds the world's largest permanent collection of African American culture, comprised of more than 35,000 artifacts. Cost is $20 a person and also includes transportation to and from the museum (in Detroit's Midtown Cultural Center).
Following the tour, you will have an opportunity to view the museum's other exhibits on your own. You will return to Cleary at approximately 4 pm.
To reserve your spot for the museum tour, visit www.eventbrite.com/e/a-special-guided-tour-at-the-charles-h-wright-museum-tickets-493031720147 or go to the Livingston Diversity Council website for details and tickets.

—————–
Get ready to dance and move! To celebrate Black History Month, you are invited to enjoy an evening of "Engaging Dance and Drumming," an authentic African musical dance performance hosted by The Livingston Diversity Council. The free event will take place Friday, Feb. 24 at Cleary University's Richards Hall (inside the Chrysler Building). Watch West African musical styles with American funk, jazz and soul influences intertwined with chanted vocals, rhythms and percussion, a performance that will get you off your feet! Doors open at 5 pm and the performance begins at 5:30 pm.