The last year challenged the Cleary University community in ways we couldn't have imagined, yet we thrived despite the odds. 
At our May 8th commencement, honoring both the class of 2020 and the class of 2021, we will recognize exceptional students and faculty as well as their perseverance in the face of challenge.
Our 2021 award winners reflect eight students and faculty members who have "prevailed, promoted our mission, and thrived this year despite all odds," says Interim President and Provost Dr. Emily Barnes.
"It is my privilege to honor them at this year's commencement ceremony and acknowledge their accomplishments, resilience, and the profound difference they have made," Barnes says.
Here's a look at 2021 Cleary University award winners:
2021 STUDENT AWARDS
Graduate Leadership Award / Al Credit II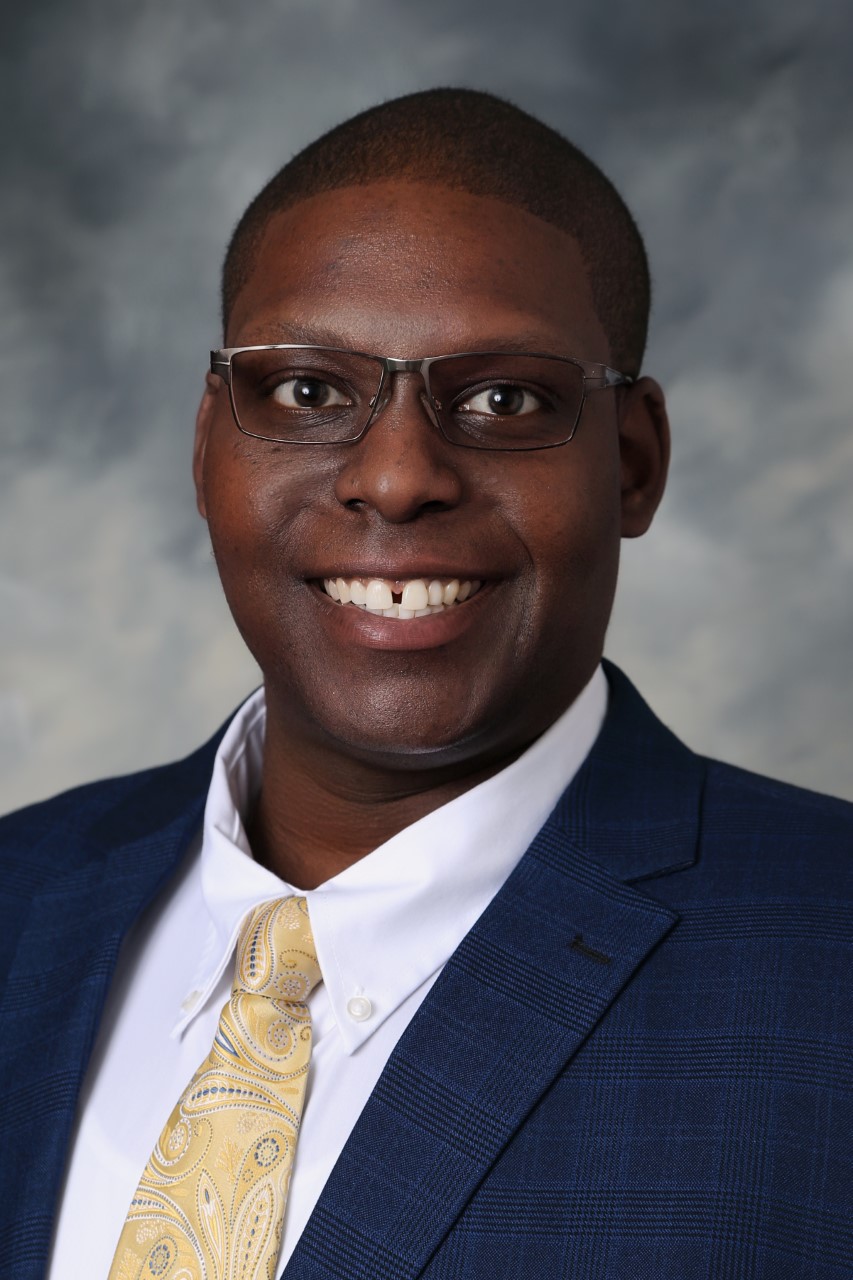 This annual award is presented to a graduate student who has demonstrated superior leadership in teamwork, scholarship, communication, and presentation skills in their coursework. Al Credit II is this year's recipient for his ability to connect with and encourage other students while juggling family life, a full-time career, and job transitions.
Credit worked in the finance industry for more than 20 years before pursuing an undergraduate degree at Central Michigan University. He earned many specialty licenses in his field before enrolling in Cleary's MBA in Financial Planning program. "It's been an incredible journey," he says.
Credit had an "open-door policy," among his Cleary peers, freely sharing his knowledge and experiences with classmates. "It was a calling to share the real-world version of what we were learning in school," he says.
Credit's career as a financial advisor has blossomed due to what he's learned at Cleary. "Cleary is tuned-in to today's needs and what we're living and breathing in the industry," he says. "Knowledge is power and it's something that can never be taken away."
Business Innovation Award | Lisa and Sydney Dickerson
This award goes to a student (or students!) who initiated improvement to a business process or product within a company or organization. This year's award was unique in that it was given to two students because they were involved with a project on Cleary's campus.
Twin sisters Lisa and Sydney Dickerson worked for four years at Cleary's Arthur Secunda Museum. When the museum closed during the pandemic, the Dickersons worked with the artist's son, David Sucunda, to develop a digital strategy to allow people to experience the art virtually. They launched a survey to gauge awareness of the museum, then created a plan to highlight different works of art on social media and incorporate the museum into Cleary's overall marketing and messaging.
"Cleary is a business school, but a lot of people don't realize art can be a huge part of business," Sydney Dickerson says. "Having art in the workplace can increase retention, creativity, and open-mindedness."
The Dickersons' efforts raised the profile of the museum on campus and beyond. "We attracted followers from all over the world," Sydney says.
Lisa and Sydney came to Cleary after graduating from GlenOak High School in Canton, Ohio, attracted by Cleary's lacrosse program. Graduating this May, Sydney earned a BBA in Public Accounting and Lisa earned a BBA in Sports Promotion and Event Management. After graduation, they are moving to South Carolina to take management jobs with the same company in the tourism industry.
"We work well together," Lisa says. "Sydney is more business and math-minded, and I'm more creative." She says it is an honor to receive the Business Innovation Award.
President's Award | Sydney Dickerson
In addition to the Business Innovation Award, Sydney Dickerson also was selected for the President's Award, which honors a student who has demonstrated excellence in teamwork, scholarship, communication and presentation skills, and integration and application of coursework into the business world.
Along with her efforts at the Secunda Museum, Dickerson served as captain of the Cleary University Women's Lacrosse Team. The public accounting major also worked at the Cleary Business Office and was on the front lines for COVID screening on campus.
In addition, she was a campus Teaching Assistant and lab instructor for three accounting classes.
"I got to know everyone on campus," says Dickerson, who greeted people by name and with a smile, keeping spirits up during a tough year.
2021 FACULTY AWARDS
Dawn Fiser Service to Cleary Award / Goeffrey Henny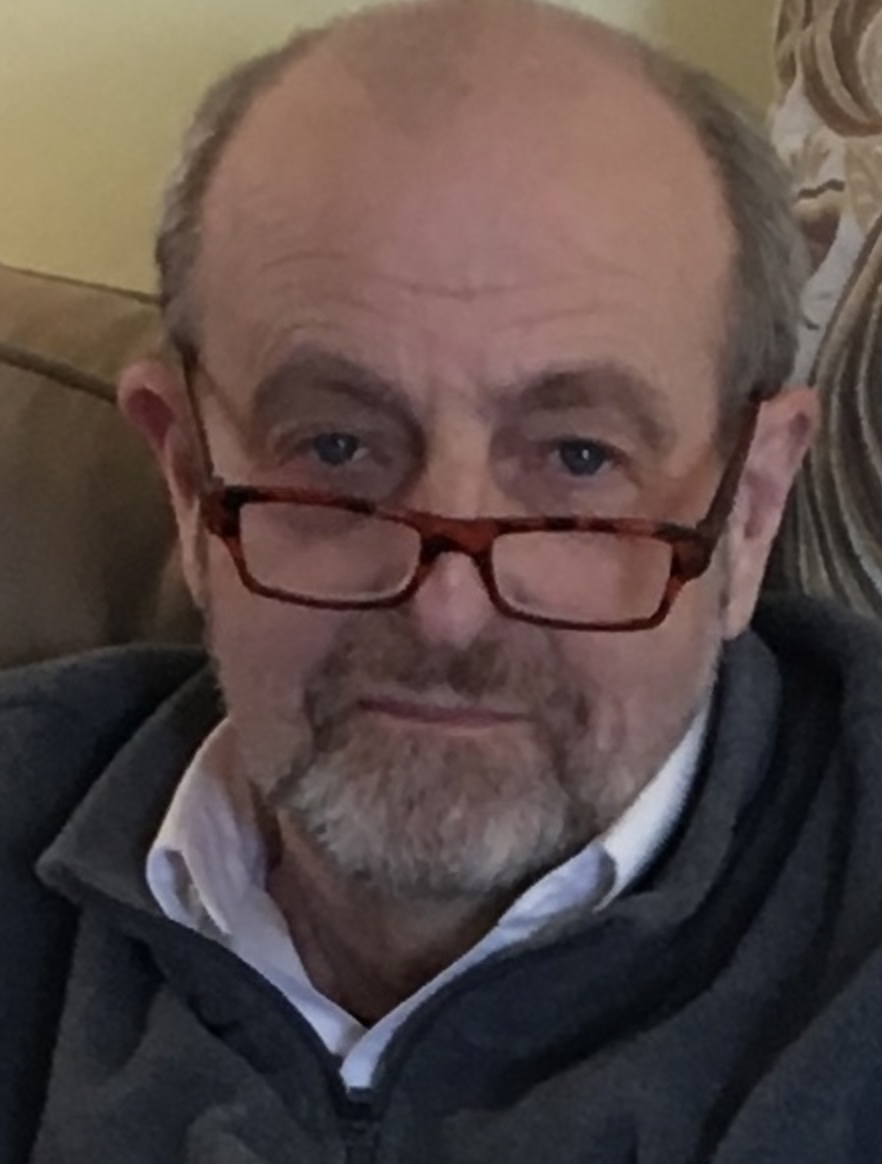 This award, named for long-time Cleary advocate and administrator Dawn Fiser, recognizes a Cleary faculty, staff, student, or alumnus who has gone "above and beyond" in service to the institution.
The second-ever recipient is faculty member Geoffrey Henny, BA, MBA. Henny played a critical role in the development and actualization of The Cleary Mind and its accompanying Business Arts Curriculum.
Henny grew up in the United Kingdom, Switzerland, France, and the U.S., educated at boarding schools. He attended University of Oxford, University of California, Berkeley, and University of London, and can trace his college-educated ancestors back to the 16th century.
He has launched high-tech start-ups, managed multi-million dollar projects, and worked in Bangladesh, Brunei, Japan, Saudi Arabia, and Europe. Financial incentives enticed him to locate his robotics and AI company, Universal Machine Intelligence, in Ann Arbor, and he has remained in Michigan ever since.
He says he loves mentoring students, many of whom are the first in their family to attend college. "I try to expose them to the wider world," he says. "I bring perspective on how to network into opportunities and innovate, invent and imagine the future."
Inclusive Educator Award | Vincent Kirkwood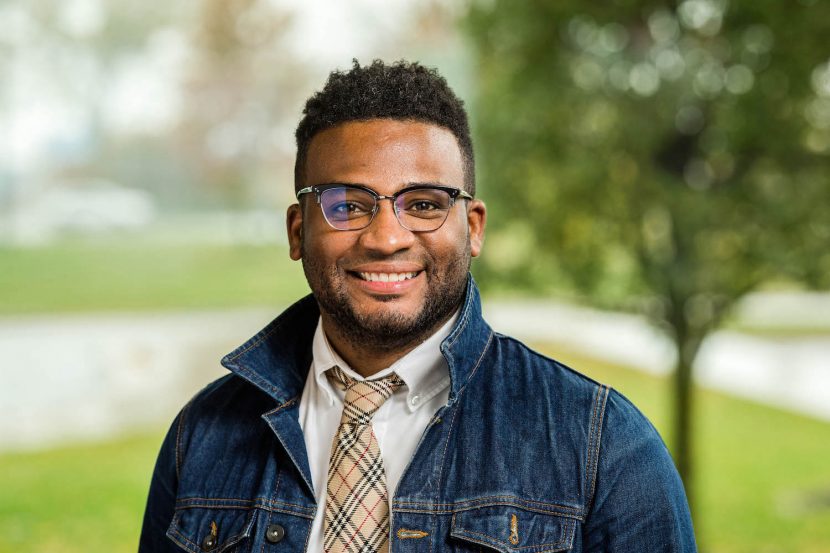 The Inclusive Educator Award acknowledges the leadership, innovation, dedication, and excellence it takes to be an inclusive teacher. Honorees are noted for enhancing diversity and inclusion within the Cleary community, making sure every student is welcome.
This year, Vincent Kirkwood, associate professor of sports promotion, management, and marketing is the recipient.
Kirkwood kept every student engaged during the pandemic by organizing a Zoom series featuring high-profile speakers from a wide range of professions within the sports industry, from the director of tickets and service for the Tampa Bay Buccaneers during their appearance in the 2021 Super Bowl to the executive director of West Bloomfield Parks, where Kirkwood serves as a commissioner. During African American History Month, the speaker was Kwame Damon Mason, director of "Soul on Ice," a movie about black players in the National Hockey League.
"I wanted to make it as inclusive and diverse as possible," Kirkwood says.
Kirkwood also assisted with Cleary's Martin Luther King, Jr. Day celebration this year, creating a book featuring essays from Cleary students paired with drawings by children of Cleary faculty.
After working with professional sports teams, Kirkwood came to Cleary to share his experiences to show students how to find a place in an industry they love. "Sports are such a big part of the culture," he says. "I want to continue to be innovative, creative, and inclusive of everybody who wants to go into this field."
Inspirational Educator Award / Adam Mayhew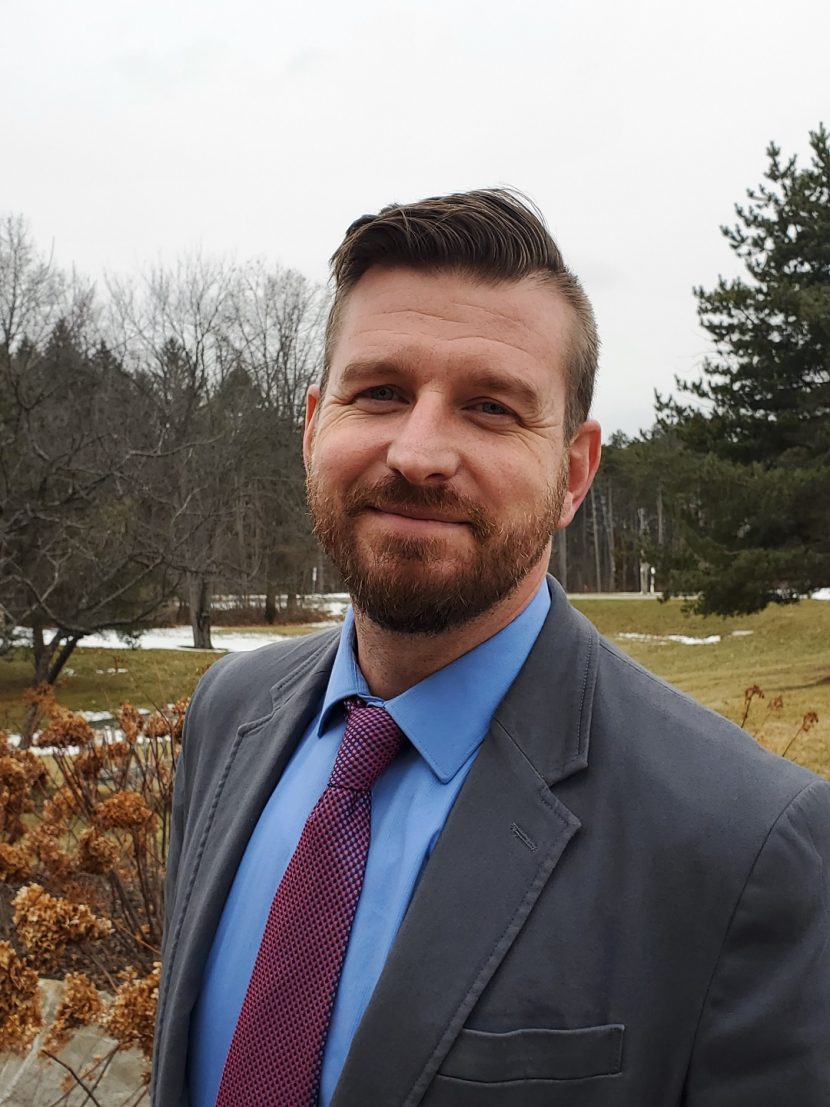 Reserved for professors who inspire and motivate learners to achieve more than they thought possible, the Inspirational Educator Award recognizes faculty who make a long-term impact on students.
Philosophy & Ethics Professor Adam Mayhew does just that. Mayhew joined the U.S. Army after high school and served in the Gulf War. After an honorable discharge, he struggled in college while balancing family and life, earning his Bachelor's degree in his early 30s. Then, he enrolled in a Master's degree program in business ethics with a concentration in corporate social responsibility.
"I want students to see that the college path can be flexible," he says.
Realizing he loved education, Mayhew contemplated a doctorate program and asked a professor at New England College of Business for advice.
"He gave me his cell number and told me to call him that night. He was open and honest and after those interactions, I felt like teaching was what I needed to do, to be there for students and inspire them to go further," Mayhew says.
That professor, Richard Cudmore, is now Mayhew's colleague at Cleary.  Teaching philosophy classes puts Mayhew in touch with incoming students. In addition to challenging them with questions about business ethics and corporate responsibility, Mayhew helps them adjust to college life, and was a great support for students during the pandemic.
Vince Linder Teaching Excellence Award / Chris Emmons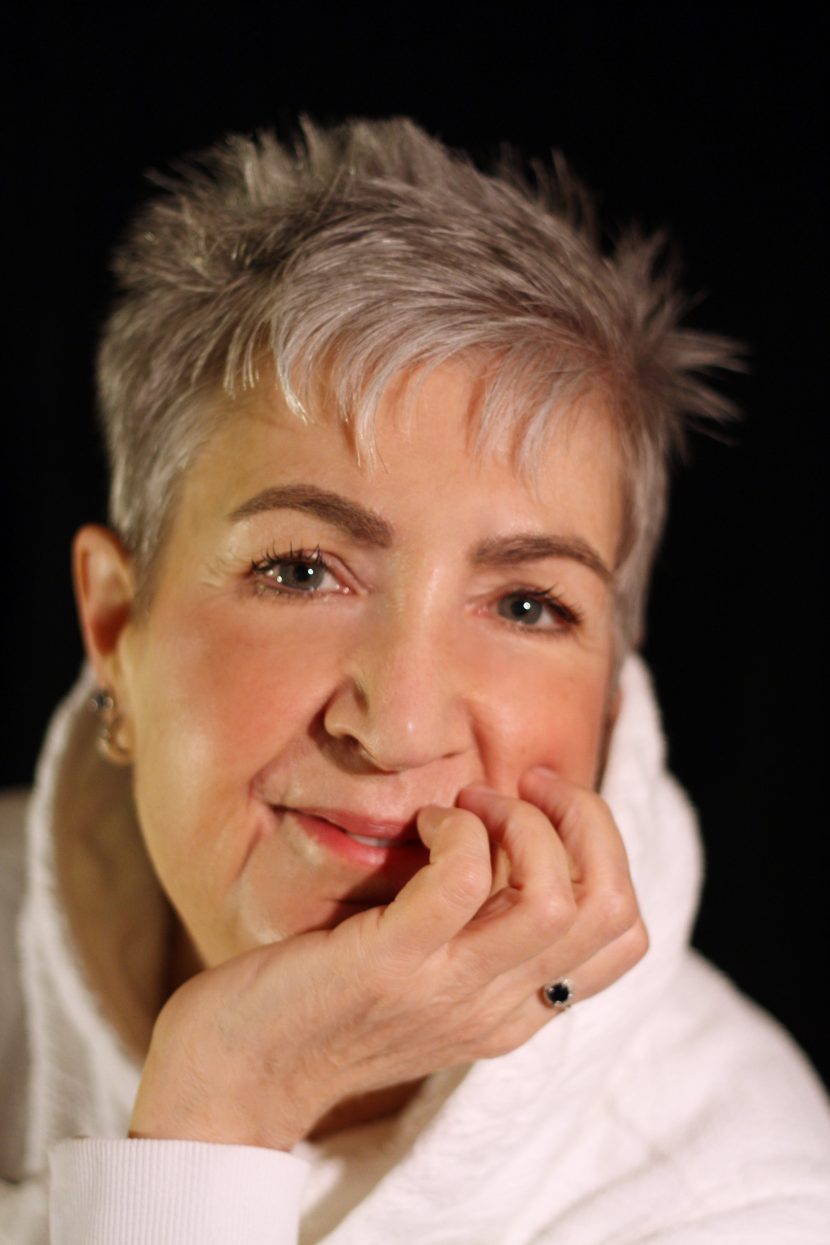 Named for Dr. Vince Linder, who served Cleary University as Provost and Vice President of Academic Affairs for more than 25 years, this award recognizes a faculty member who maintains a culture of excellence and cares deeply about helping students succeed.
Graduate Faculty Chris Emmons, PhD, SHRM-SCP, embodies these ideals. Emmons offered students increased support during the pandemic. "I played a role of grief leadership,"  
As many instructors pivoted to Zoom for lectures, Emmons used the virtual meeting space for conversation and relationship-building, "giving each student an opportunity to be recognized as a person first before we started talking about course materials," they said.
Students looked forward to these weekly check-ins with Emmons and their classmates as a place to share struggles and be heard. "We teach a lot of leadership classes at Cleary, and in business, you're not going to get anything done without relationships," Emmons says. "We can't get to work until we know people are OK."
Emmons, a self-proclaimed "accidental academic," earned their PhD at age 59 and did extensive research on how leaders positively adapt to change. Emmons found that organizations benefit from building "knowledge-sharing relationships" with staff and clients, which ties into their teaching philosophy and the principles of The Cleary Mind. For those students who couldn't make live Zoom discussions, Emmons maintained active discussion boards, not only sharing assignments but photos of their cats and walks through Kensington as a way to connect.
"There's a way to make online learning personable, approachable, and engaging," Emmons says. "We can't leave anyone behind."
Bob Lyons Community Leadership Award / Varsha V. Moudgal, PhD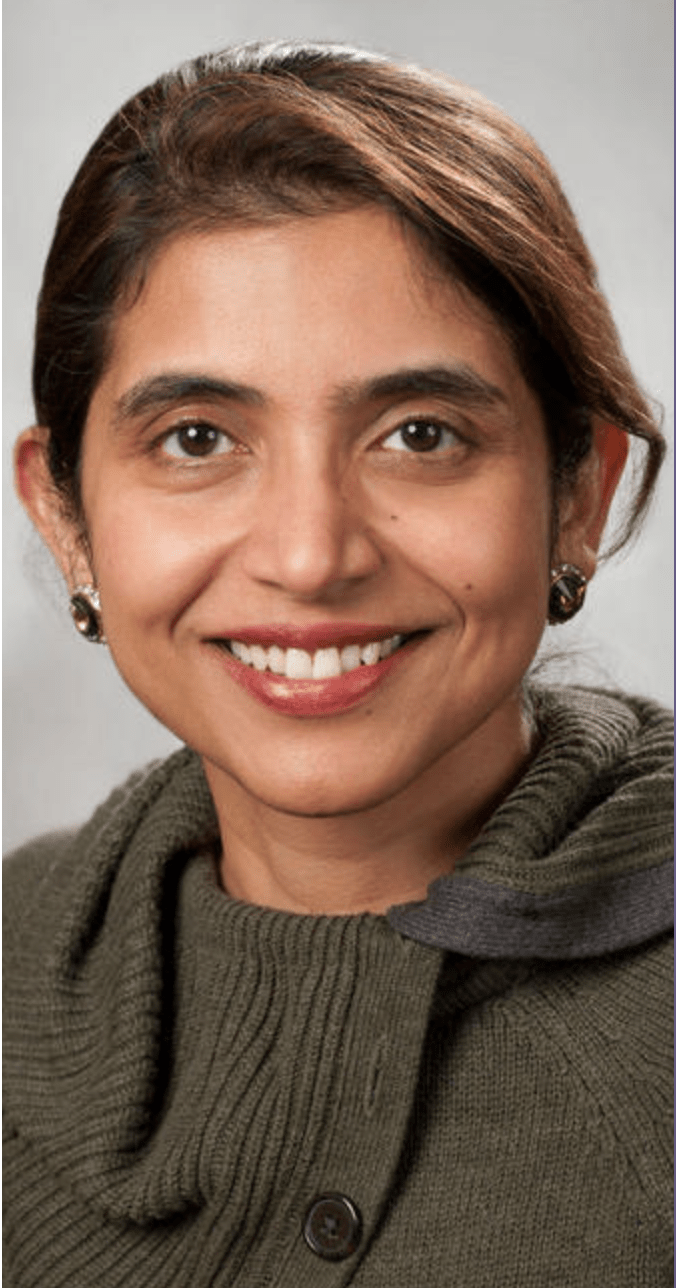 Named for long-time Cleary Chairman of the Board Bob Lyons, whose enthusiasm invigorated university supporters old and new, this award recognizes an individual whose volunteer work has significantly impacted the community. 
This year's honor goes to Dr. Varsha V. Moudgal, an infectious disease specialist in Ypsilanti, Mich., and chief medical officer at St. Joseph Mercy Livingston Hospital in Howell. 
Since the beginning of the pandemic, Moudgal has shared her expertise to help Cleary tackle reopening plans, daily operations, and response solutions. 
She has conducted information sessions, answered countless questions, and helped form solutions during times when she was already overextended caring for countless COVID-19 patients.  
"Dr. Moudgal has served our institution in ways that are immeasurable and we are truly grateful for her involvement with our community and caring for our sick during this global crisis," Barnes says. 
As part of the award, $2,000 will be donated to the charity of Moudgal's choice in her honor.