Cleary University has a long history of partnering with businesses. The practice dates back to 1883 when Cleary University Founder P.R. Cleary consulted with nearby businesses to see what they needed to be successful.
We do this today, tailoring programs to the ever-changing demands of the market. We want our graduates to be poised to enter the workforce with the skills of tomorrow – helping to move us all forward.
We partner with a variety of organizations. Each relationship is unique and mutually beneficial.
"Collaborating with local institutions is baked into Cleary's DNA," says Dr. Matthew Bennett, senior vice president for institutional advancement. "We're constantly listening to the business community in terms of what they need, so our students can contribute from day one."
CREATING CORPORATE LEADERS
As a small business university, Cleary collaborates with businesses to ensure we have pathways for our students to become future leaders.
Some partnerships offer educational opportunities for company employees and their dependents. We refine programs to produce graduates with the skill sets companies are looking for.  And, our students become a pipeline for our partners to find capable interns and eager employees.
"We listen to our corporate partners to learn where education and skills gaps exist and work collaboratively to fill them," Bennett says.
Corporate partnerships help companies by providing workers with a leadership mindset, saving recruitment and training costs. Likewise, Cleary creates a pathway toward increased enrollment, empowering students with what they need to land great jobs after college.
"It's a win-win," Bennett said.
Here's a look at a few of Cleary's prized corporate partnerships:
LAKE TRUST CREDIT UNION
Our most visible corporate partnership can be seen through the Lake Trust Stadium anchoring our Howell campus. Our partnership with this fast-growing company extends well beyond the athletic field and into the classroom, where Cleary has created a customized master's degree for Lake Trust's high-potential employees.
The Lake Trust MBA launched in the 2015-16 school year with classes, schedules, and locations tailored for the company. The program allows Lake Trust Credit Union to support employees' professional development while investing in talent to promote from within.
"It's a tool for them to show they value their team and provide them with additional skills to lead as their organization grows," Bennett says.
TEAM SCHOSTAK FAMILY RESTAURANTS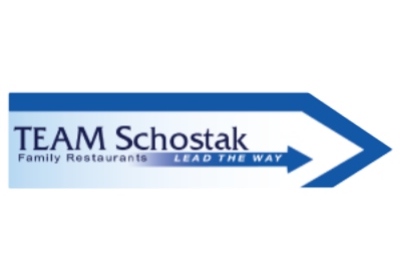 Cleary partners with TEAM Schostak, which operates Applebee's, Del Taco, Mod Pizza, Olga's Kitchen, and Wendy's locations throughout Michigan.
Many food businesses and organizations across the country have a hard time attracting and retaining employees. To counteract this trend, the company partners with Cleary to offer higher education as a benefit alongside medical, dental, and 401k offerings. Thus far, more than 100 employees and their immediate family members have taken advantage of this perk.
For the right partners, Cleary creates custom plans to offer education at a discount — if not free — to their employees, Bennett says.
MOBSTEEL / DETROIT STEEL WHEEL CO.
Cleary University's unique partnership with Mobsteel and Detroit Steel Wheel Company benefits students by showing that higher education is accessible to them. The company, which manufactures automotive aftermarket parts and builds custom cars, has a huge, passionate fan base.
Owner Dr. Adam Genei sits on Cleary's Board of Trustees and raises awareness for Cleary through his social media channels. Genei also supports Cleary's annual Vehicle to a Better Future fundraiser, spreading the word and bringing custom vehicles to the event.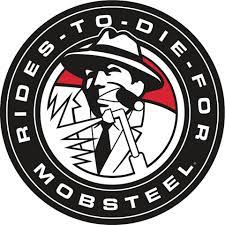 Genei is driven to help Cleary to show students from non-traditional backgrounds that college is possible.
"Moving this country forward and creating wealth is the messaging my company has sent from the beginning," Genei says. "Supporting Cleary through our marketing machine is spreading that message further. Cleary is a great model of what universities will look like in the future."
THE CLEARY MIND
Working with corporate partners keeps Cleary on the cutting edge of higher ed, Bennett says. Brainstorming with business leaders inspired  The Cleary Mind, which teaches students skills like critical thinking, problem-solving, ethics, and entrepreneurship, areas reportedly lacking in recent college grads.
Delivered through our unique Business Arts curriculum, The Cleary Mind helps differentiate Cleary University as a forward-thinking institution, equipping graduates with a mindset to help organizations grow and thrive.
"A university has to partner or perish," Bennett says. Corporate partnerships are one way to build pipelines in all directions.
Because Cleary is a private institution that doesn't receive government funding, the university itself adopts that important business mindset.
"Our own entrepreneurial spirit and innovation are received well by business and industry," Bennett says. "It makes us a good partner because we understand what it takes to run a business. We practice what we teach."
To learn more about Cleary University's corporate partnerships, email mbennett@cleary.edu.