MS – Culture, Change, and Leadership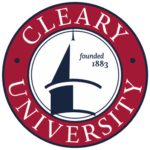 Program Description
The Master of Science in Culture, Change, and Leadership is a program designed for those interested in organizational culture and how cultural change can be developed, implemented, and evaluated. As one of our signature programs, this experience is uniquely designed to prepare you for a rapidly evolving workplace that requires you to fully immerse yourself in change leadership. You will learn how to develop and implement cultural change initiatives and the roles of leadership and group dynamics in facilitating cultural change. Throughout the program, you will use critical thinking and problem-solving skills and will apply research methods.
Career Opportunities
Opportunities abound in all types of industry for this degree, including health care, education, information technology, manufacturing, and sales. Every industry is subject to change in order to meet needs of market trends and customer interaction; a well-rounded individual versed in company culture, implementing change across an organization, and strong leadership qualities will be most successful. Graduates can look for opportunities in staff development, training and education, organizational management, human resource management, quality management and change management.
Source: Bureau of Labor Statistics https://www.bls.gov/oes/2017/may/oes113121.htm
Learning Outcomes
Graduates of the culture, change, and leadership program will be able to:
Assess organizational culture and identify needed changes.
Analyze and critique case studies on organizational culture change initiatives.
Develop, design, and implement cultural change initiatives.
Measure the effectiveness of cultural change initiatives.
Analyze the effect of leadership and group dynamics on organizational culture and cultural change.
Apply research methodology appropriate for analyzing organizational culture.
MS – Culture, Change, and Leadership (30 Credits)
---
30 Credits