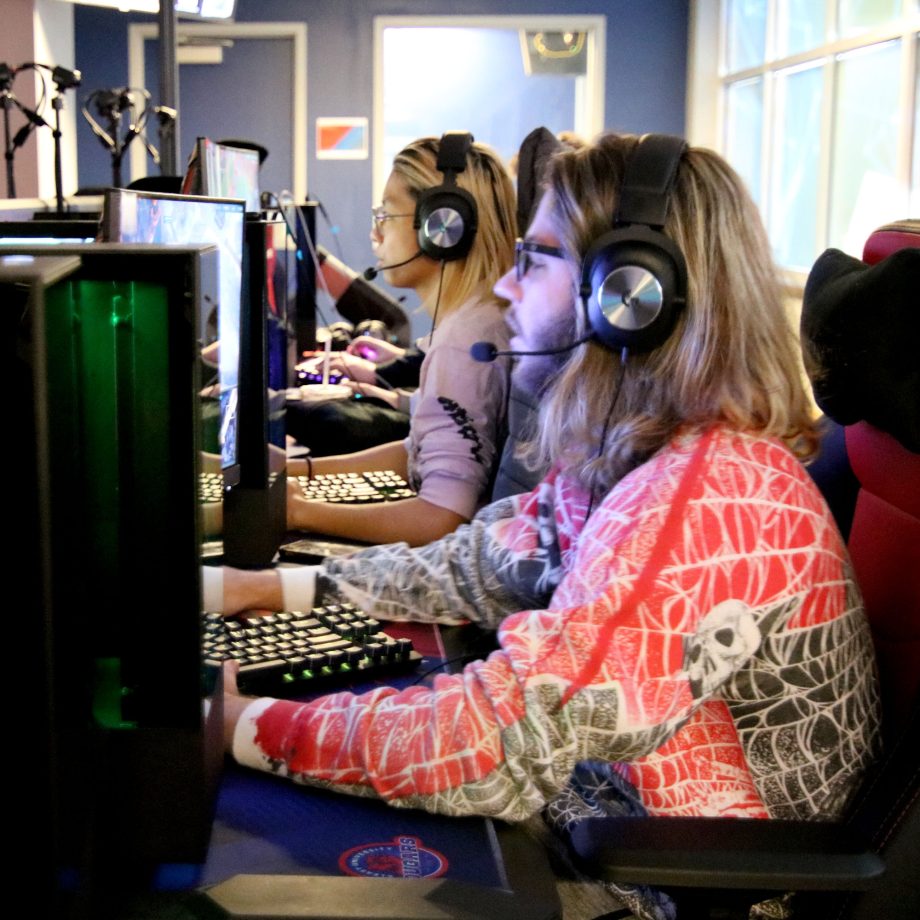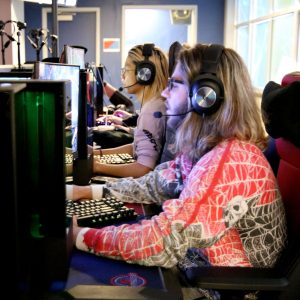 (HOWELL, MI) Cleary University will host its first 3v3 Rocket League Open tournament on Saturday, July 9 at the university's Esports arena, located inside Cleary Commons. Check in begins at 10 am and matches start at 11 am. The winning team members will receive athletic scholarships to compete for Cleary's own Rocket League team.
This free event is a great spectator sport. You can watch select matches on the Cleary Esports Twitch account or view the broadcasted matches in Cleary Commons during the competition.
To sign up for the tournament online, go to https://www.cleary.edu/esports-3v3-tournament/ or call the campus at 517.586.3018.
Cleary is one of only a few universities in eastern Michigan that offers Esports, a new, rapidly growing competitive sport among high school and college students across the country.
Jarod Ericksen, Cleary's Esports Varsity coach, was hired in early 2021 to launch the program at the university.
"The level of excitement around campus about Esports is inspiring," he announces. "Many students find success not only through academics, but also through sports. Esports draws a completely new population of students who previously weren't involved in athletics. Now they have a sport specific to their talents."
Esports are video games played in an organized, competitive environment. Some schools, like Cleary University, designed an Esports facility exclusively for the games, which range from team-oriented multi-player competitions to single player shooters and virtual reconstructions of physical sports.
In its first season, the program was an overwhelming success, taking third place overall during the WHAC Rocket league regular season. Student athletes also competed in Valorant, Call of Duty Cold War, Hearthstone, Super Smash Brothers Ultimate, Overwatch and League of Legends.
Coach Ericksen always is looking for more ways to engage the community in this sport by offering youth camps and other activities to encourage participation in this increasingly popular sport. Another way Cleary Esports has been involved with the community is through coaching. A few Cleary Esports athletes help the Ravens Esports teams at Howell Innovation Academy, a local alternative high school, by dedicating a few hours every week to working with Esports athletes to improve their games.
Cleary's Esports arena is outfitted with 18 state-of-the-art gaming stations and plans to add six more this fall. The arena also is equipped with custom signage, chairs, mouse pads and broadcast equipment. "Our arena truly shines as a home field for athletes," Coach Ericksen finds.
The Esports team at Cleary is comprised of 23 student athletes from across the country and Canada.
"We have a group of positive, energetic individuals who understand teamwork," Coach Ericksen notes. "I'm excited about the opportunity Esports provides these young athletes."
Research shows that students who choose Esports are highly driven individuals who have high GPAs, high test scores and high graduation rates. Through Esports, they learn teamwork, camaraderie, school pride, time management and leadership.
"The impact of this program is huge and is only going to grow even bigger," Coach Ericksen points out. "I'm proud to be part of such a groundbreaking sport that finally is receiving the acknowledgement it deserves. Literally thousands of students now have an avenue to exhibit their skills, knowledge and talent competitively."
Today, more than 200 universities offer Esports. In 2016, only seven schools had varsity Esports programs.
A former soccer player and coach, Ericksen is an accomplished Esports athlete himself, in fact, he is among the top 1 percent of players nationwide in League of Legends and Hearthstone.
Cleary University is located at 3750 Cleary Drive in Howell (off Grand River). Cleary Commons is the first building to the right when entering the campus.
About Cleary University
Founded in 1883, Cleary University is a four-year, world-class accredited university, offering undergraduate and graduate degrees from a unique Business Arts curriculum, driven by a
faculty of thought leaders with deep, practical experience in their industries. Providing on-campus and online education models, Cleary provides a robust athletic program and a rich
residence life with nearly 200 students living on the quiet, rolling 50-acre campus. Cleary graduates tend to land jobs faster than their peers and with higher earning salaries at the start of their careers.
Cleary University is accredited by The Higher Learning Commission, a proud member of the HLC Standard Pathway, and an approved institution by the National Council for State Authorization Reciprocity Agreements. A nonprofit university, Cleary's campus is located at 3750 Cleary Drive, Howell, MI 48843, (800) 686-1883 with an education center within the Durfee Innovation Society at 2470 Collingwood St., Detroit, MI 48206.