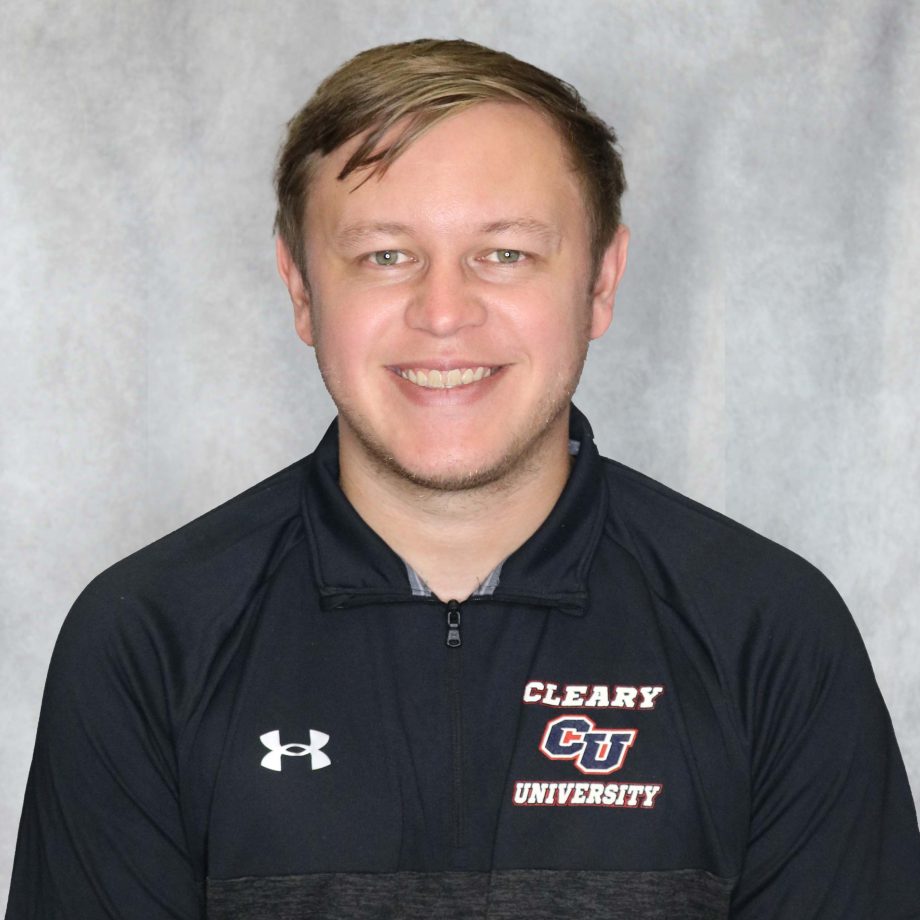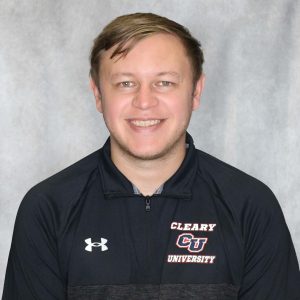 (HOWELL, MI) Cleary University announces the appointment of Nathan Benton as its head coach for Esports.
Benton served as assistant head coach of Esports at Oakland University in Auburn Hills for the past two years, where he was charged with securing top tier collegiate leagues and events for the school. In this position, he also was responsible for coordinating tournaments and served as a liaison between tournament organizers and players. He also managed live broadcasting via Twitch, including recruiting on-air talent.
Benton also was an Esports coach at AOE Esports Event Center in Troy, where he managed day-to-day operations at the LAN Center and coached various rosters for AOE Esports and the XP league. He also designed and organized diverse youth Esports programs and was responsible for developing a social media presence for the center.
"I'm very excited to join the Esports team at Cleary!" Benton announces. "I've had a love for video games and education most of my life, and now I can give back to my community in a way that combines both of my passions!"
Benton grew up in Milford and earned his bachelor's degree in physics from Oakland University.  
He is a member of the National Association of Esports Coaches and Directors, a Positive Coaching Alliance member, and a Boy Scouts of America Eagle scout.
In his free time, he enjoys video gaming, astrophysics and running.
Cleary is one of only a few universities in eastern Michigan that offers Esports, a new, rapidly growing competitive sport among high school and college students across the country.
Esports draws a completely new population of students who previously weren't involved in athletics. Now they have a sport specific to their talents.
Esports are video games played in an organized, competitive environment. Some schools, like Cleary University, designed an Esports facility exclusively for the games, which range from team-oriented multi-player competitions to single player shooters and virtual reconstructions of physical sports.
In its first season, the program was an overwhelming success, taking third place overall during the WHAC Rocket league regular season. Student athletes also competed in Valorant, Call of Duty Cold War, Hearthstone, Super Smash Brothers Ultimate, Overwatch and League of Legends.
Cleary's Esports arena is outfitted with 18 state-of-the-art gaming stations and plans to add six more. The arena also is equipped with custom signage, chairs, mouse pads and broadcast equipment.
The Esports team at Cleary is comprised of 23 student athletes from across the country and Canada.
Research shows that students who choose Esports are highly driven individuals who have high GPAs, high test scores and high graduation rates. Through Esports, they learn teamwork, camaraderie, school pride, time management and leadership.
Today, more than 200 universities offer Esports. In 2016, only seven schools had varsity Esports programs.
Cleary University is located at 3750 Cleary Drive in Howell (off Grand River). Cleary Commons is the first building to the right when entering the campus.
About Cleary University
Founded in 1883, Cleary University is a four-year, world-class accredited university, offering undergraduate and graduate degrees from a unique Business Arts curriculum, driven by a
faculty of thought leaders with deep, practical experience in their industries. Providing on-campus and online education models, Cleary provides a robust athletic program and a rich
residence life with nearly 200 students living on the quiet, rolling 50-acre campus. Cleary graduates tend to land jobs faster than their peers and with higher earning salaries at the start of their careers.
Cleary University is accredited by The Higher Learning Commission, a proud member of the HLC Standard Pathway, and an approved institution by the National Council for State Authorization Reciprocity Agreements. A nonprofit university, Cleary's campus is located at 3750 Cleary Drive, Howell, MI 48843, (800) 686-1883 with an education center within the Durfee Innovation Society at 2470 Collingwood St., Detroit, MI 48206.
To learn more about Cleary University, visit its website: https://cleary.edu. 
Cleary University:
Ranked #5 in the nation for best online business degree (University HQ)
Ranked #3 in Michigan for best average starting salary two years post-graduation (US Department of Education)
Ranked #5 in the entire country for its student debt ratio to starting salaries (Wall Street Journal)