MS – Human Resource Management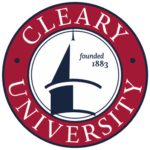 Program Description
The Master of Science in Human Resource Management prepares you to become a strategic business professional with specialized expertise in leading and managing human capital talent in today's global marketplace. Taught by leading practitioners in human capital management, the program explores the principles of performance management and organizational behavior, introduces you to data-driven metrics and managerial decision making, and delves into business strategy and ethics to provide you with a significant competitive advantage to succeed in the fast-changing world of business.
Human resource professionals are employed in nearly every industry, and this program emphasizes systematic and strategic problem-solving skills that are essential to the human resource management professional. The MS in Human Resource Management aligns with the Society of Human Resource Management (SHRM) educational standards for human resource management professionals. Graduate students can prepare for and take the SHRM Certified Professional (CP) exam at the end of their program.
Career Opportunities
As one of our signature graduate programs, we focus on preparing future leaders in this field. Our diverse and highly talented students will obtain a comprehensive, contemporary foundation in human resource management, labor relations, performance management, and global leadership. This degree allows human resource management professionals to act strategically as business leaders and gain a broad, global perspective. You can look for career opportunities as a labor relations director, organizational development director, human resource director, payroll manager, staffing manager, and benefits, training, and development manager.
Learning Outcomes
Graduates of the human resource management program will be able to:
Evaluate practices concerning recruitment and selection, manage performance, maximize employee contribution, and manage learning processes.
Utilize effective employment relations, resolve differences and gain commitment, motivate staff and reward contributions, and deliver equity and fairness.
Discuss ethical implications of human resource management related situations and decisions, and develop appropriate professional stances on these topics.
Evaluate current strategic issues in human resource management.
Summarize organization theory, describe the effect of culture, discuss issues influencing structural choices, and assess the impact of different organizational forms on human resource policy and practice.
Analyze and evaluate human resource specialists' contributions, their specific skills, and ethical and professional issues.
MS – Human Resource Management (30 Credits)
---